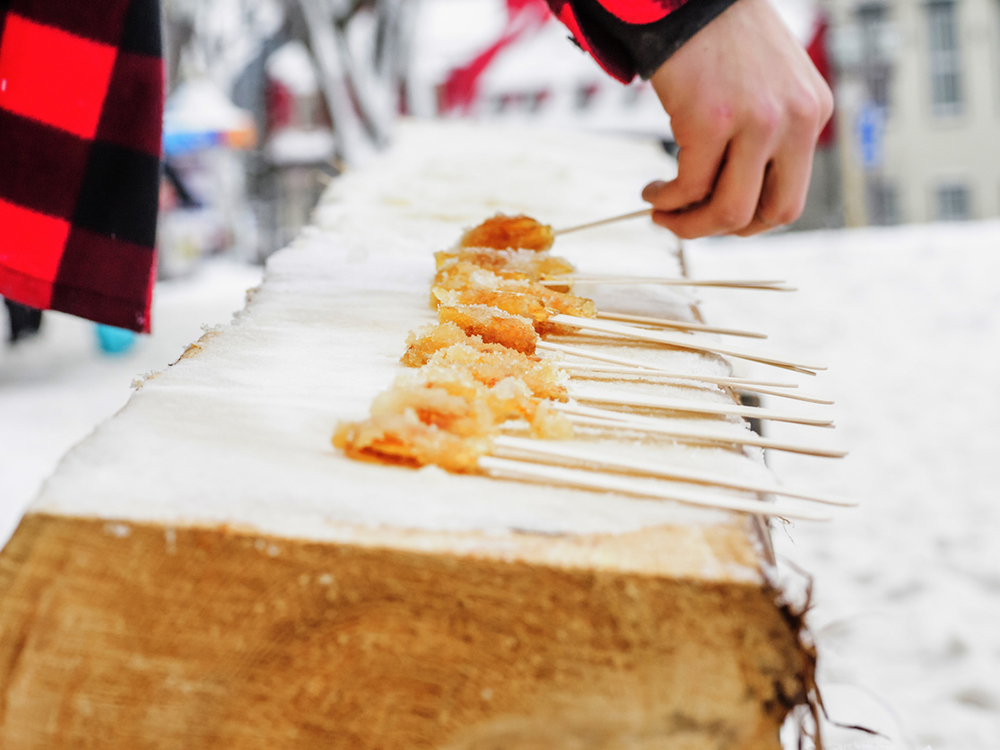 Maple: Sweet success
Horizons
Products produced from maple trees are the pride of maple producers and enjoyed by consumers the world over. A few entrepreneurs are profiting from the popularity of the sweet sap of the maple tree by turning it into a business, creating innovative products out of this Quebec specialty. Discover four companies who have found maple to be an inexhaustible source of good business ideas.



The company founded by Gino Papineau and his four partners sources its maple water from the grove on Mont Laurier. Sterilized using an innovative process, Oviva's maple water can remain fresh at room temperature for 18 months before opening, which allows fans of the product to enjoy it throughout the year.
The Dubois cousins teamed up to take advantage of the maple grove acquired by Serge Dubois's father, uncles and grandfather. Together they head the company Biodélices, a family business producing high-quality organic syrups, sugars, jellies and candies.
Florence Montuoro-Kervin and Karl Deslisle-Pagé were students in HEC Montréal's master's program in entrepreneurial management when they launched the first edition of the Gueule d'érable festival in 2017, which later came to be known as the Cabane à sucre urbaine. Aiming to be Montreal's Oktoberfest for maple products, the initiative won third place in the Couse entrepreneuriale Rémi-Marcoux in 2018.
Originally from Brittany, the founder of the 1642 Cola company got the idea for his future soft drink business in 2013, when he noticed there were no locally produced sodas offered in restaurants and grocery stores. Thus was born the brand, which takes its name from the year Montreal was founded. The soft drinks produced by 1642 Cola are sweetened with maple syrup and manufactured entirely in Quebec, including the packaging.