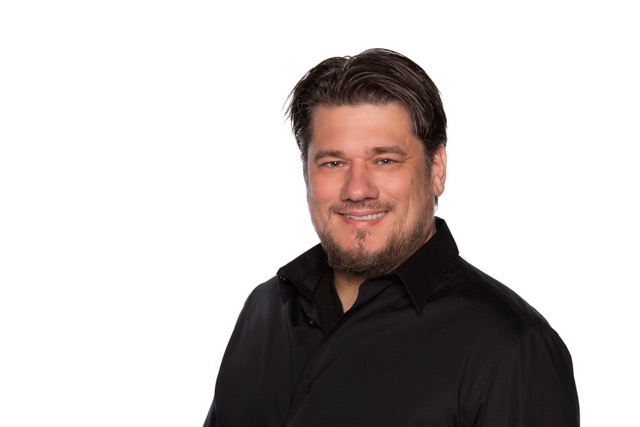 Oviva: Go with the flow
Gino Papineau's Story
Gino Papineau and his four business partners showed their capacity for innovation when they launched Oviva, a maple water company established in Mont-Laurier, in the Laurentians, in 2012. Follow the career trajectory of this serial entrepreneur and his thirst for challenges and growth! 
Gino Papineau's Story
Gino Papineau took up the mantle of entrepreneur of his own accord. Between the ages of 21 and 26, he took his first steps in the business world as the owner of a snowmobile dealership. "I learned on the job," he recalls. "Taking up entrepreneurship was natural for me. I never questioned it." He admits he did make a few mistakes along the way, but like a lot of beginning entrepreneurs, he took a few hits, then rolled up his sleeves and chalked it up as a learning experience. "I learned how to say no. I used to feel obliged to say yes all the time, even if it wasn't the best decision for the business."
Next Papineau put aside the motorized vehicles and joined his father's forestry company, where he managed approximately 250 employees over several years. In 2012, he purchased a dairy in Mont-Laurier, which he was still the owner of when he co-founded Oviva the same year. Today, it is the latter company that demands all his attention and benefits from his previous experience. 
Along with partners Hugo Papineau. François St-Amour, Normand St-Amour and Pierre Brisebois, he launched a company that would make maple water accessible all year long.
Innovation to perpetuate tradition
Oviva's first maple water season was in 2013, close to one year after the company was created. While maple water harvesting has a long history in Quebec, the commercialization of it as a product was completely new and quite a feat. Creating a special packaging method, processing the maple water in less than six hours, finding maple groves that conformed to Oviva's high quality standards and obtaining the right certifications for the business might have been colossal tasks for Papineau, but the entrepreneur admits that he runs on just those kinds of challenges. "I like to have several projects on the go. I've learned a lot about myself during my career and I'm not someone who craves stability."
Being patient about growth
For Papineau, having a taste for risk doesn't mean keeping one foot on the accelerator. He feels it is important that Oviva develops slowly and adjusts to the constraints related to its production. "We have a niche product, like wine, whose flavours can change from year to year depending on the temperature," he explains.
See also: Do you need to like taking risks in order to start a business?
Oviva intends to tackle other markets in Ontario and the rest of Canada, but remains focused for the moment on Quebec. Papineau is happy that his product is available for purchase in 200 points of sale, notably in IGA supermarkets. "We are evolving in a new market and we're starting from zero. We need to take our time, despite the fact we already have loyal customers." 
Production of Oviva can only take place during maple sugar season, so its growth potential is limited. But that isn't holding back Papineau's ambitions as an entrepreneur, since he hopes to expand his company's product offering. "We're doing some market studies to help us create products that are completely unrelated to maple, thereby benefiting from better turnover and making them more flexible from a financial standpoint," Papineau says. 
Oviva will diversify within the food sector, an industry Papineau first learned about through his dairy business. "It's not an easy industry, and it's really hard to make a place for yourself on the shelves of the big chains, but we're patient and our product is interesting," he concludes.
Oviva in Numbers:
1,000,000: Number of litres of maple water products produced each year
7: Number of employees
200: Number of Oviva's points of sale
4 to 6: Number of weeks in which maple water is harvested each year 
Want to learn more?
Visit the Oviva website