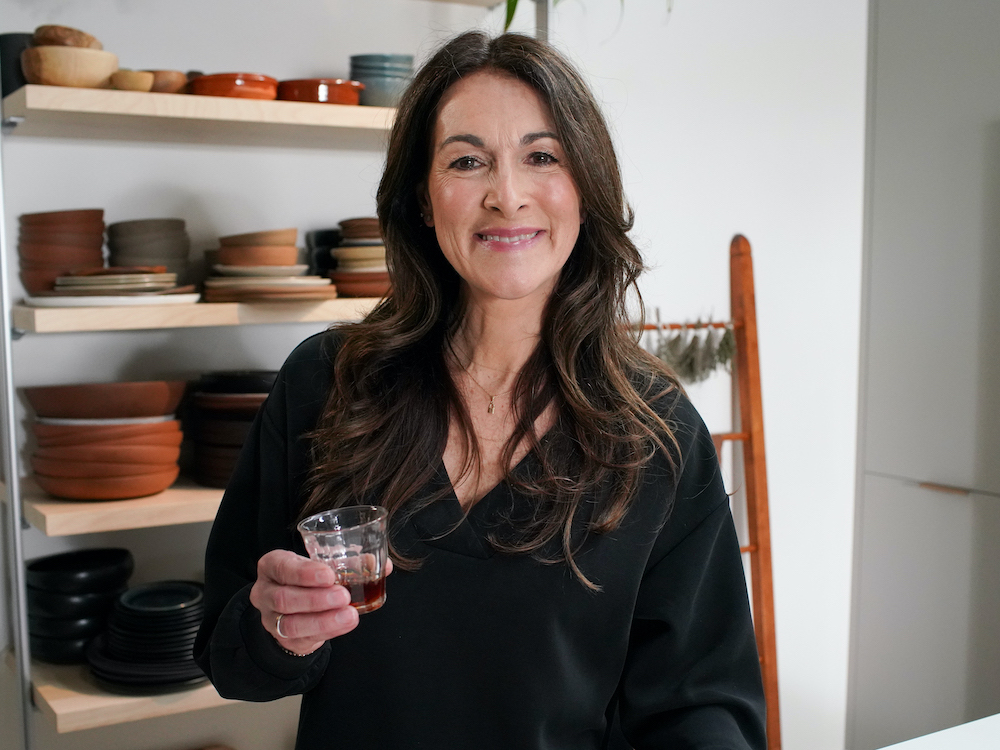 Nos Cabanes : Bottling the Riches of Our Local Maple Syrup
Claudie Brassard's Story
Maple syrup hunter Claudie Brassard scours sugar shacks across Quebec to present us with the various aromas of this Quebec staple. Her company, Nos Cabanes, tells the story of the maple syrup specialists behind our sugar shacks.
"Above all, we must love what we're selling and I have an incredible love for maple products." This passion for the sugaring off season, coupled with her track record in marketing, brand positioning and product development, has led Claudie to found a company that pays tribute to our national maple syrup.
FROM TIN CANS TO REUSABLE BOTTLES
Claudie used the traditional maple syrup can, a quintessential product of Quebecois folklore, as a starting point. She wanted to provide an alternative inspired by how Italy, Portugal and Spain package their olive oil. "I felt that there was a missed opportunity to better showcase the maple syrup industry's products with bottles."
"I was dreaming of a product with a more refined design that could be proudly displayed on a brunch table."
Without discrediting the famous tin can, it is true that it isn't the most practical. "The can holds a beautiful product, but once opened, the content must be transferred to another container. I was looking for a way to combine the two: having an excellent product inside a stunning bottle."
UNEARTHING EXCEPTIONAL PRODUCTS
Claudie's approach goes beyond appearances. With her business, she offers a selection of maple syrups from several sugar shacks, which are often more isolated and therefore less accessible.
"I've made it my mission to find Quebec's diamonds in the rough and to make limited editions of their products. Most people won't make the trip to Mont-Carmel to get their syrup!"
The essence of Nos Cabanes' promise lies within the pleasure of discovery. "I provide taste tags for each syrup that also indicate their origin. It's a way to discover our terroir and the maple syrup producers behind each shack."
"We are far from golden or amber! Nos Cabanes's clientele is curious and wants to go further".
THE STRENGTH OF A NETWORK
After planning Nos Cabanes' launch for 18 months, Claudie admits that she felt a mixture of stress and excitement before taking the big leap into entrepreneurship. This restlessness quickly faded when she went out into the field to meet the maple syrup companies that would soon become her partners.
"Behind each and every sugar shack, there's a story. This human factor truly enchanted me! Encountering people who are that passionate is enough to give you wings."
"You don't feel lonely in your business because there is a whole network of people throughout Quebec who support you, who sell you their syrup and who are there when you bottle it on their premises." When her mind can't seem to rest before going to bed, Claudie knows she can face the challenges that lie ahead thanks to the network she has built around Nos Cabanes.
PERSEVERANCE: THE KEY TO GROWTH
Over the years, Claudie has come to realize that the network one builds is much more important than one might think. "It's not easy to find the right people who will make sure that you go further and grow."
You therefore have to persevere to find the best company that will take care of your deliveries or supply you with bottles, for example.
Persistence can also help you increase your turnover. "To partner with new retailers, those who can make a difference for your brand, you have to stay the course and be persistent." It was one of the first pieces of advice Claudie received when she started Nos Cabanes and she still follows it today, five years later.
A FEW FIGURES
20 : the number of sugar shacks in Nos Cabanes' network
7 : the number of regions in which their syrup is bottled
4 : the number of Canadian provinces where the maple syrups are distributed
155 : the number of retailers who carry Nos Cabanes' products
WANT TO LEARN MORE?
Browse Nos Cabanes' online boutique.