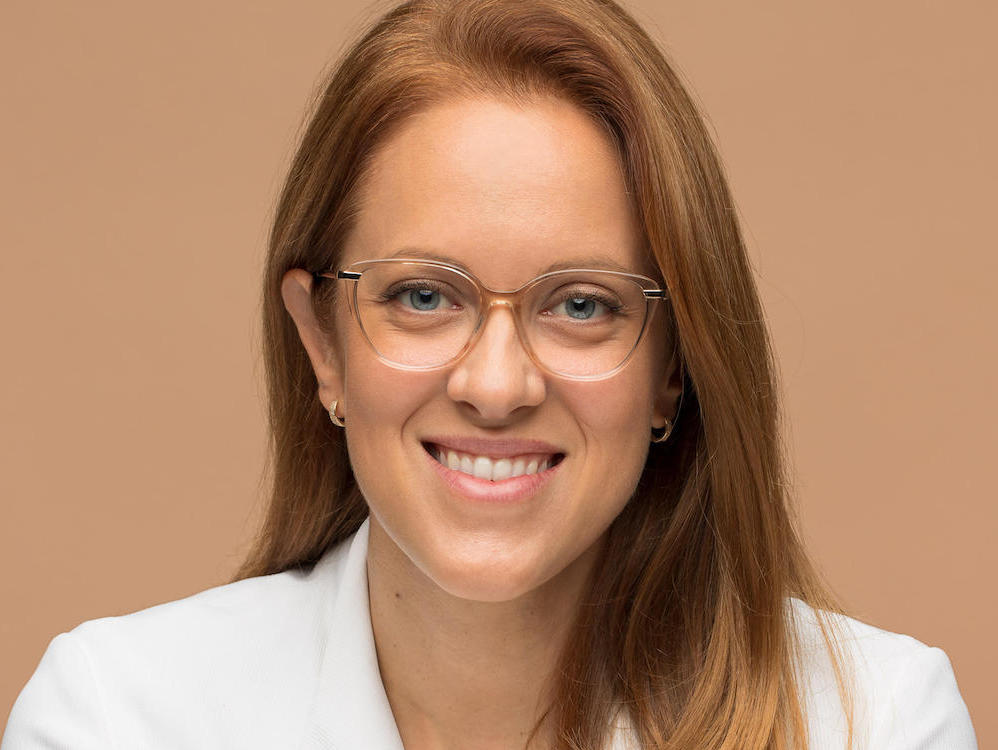 BonLook: An Outlook Over a New Phase of Growth
Sophie Boulanger's Story
In February 2011, Sophie Boulanger envisioned a revolutionary business model and launched BonLook's online store. Since then, her company brings ease to consumers on the lookout for prescription frames and lenses thanks to an intuitive transactional site and stylish frames at affordable prices.
The entrepreneur realized the reason for eyewear's expensive pricing was the number of middlemen involved in the distribution chain, not a high production cost. "There's no reason why glasses should cost the same as an iPhone. Glasses are simply plastic, metal and lenses, which are responsible for a big chunk of the final cost."
A NEW PERSPECTIVE ON AN ARCHAIC INDUSTRY
Affected by nearsightedness since childhood, Sophie remembers that her glasses represented a significant expense for her parents. "Getting new frames was a major purchase."
After completing her studies in administration at McGill University, Sophie worked at L'Oréal and flew to Milan, Italy, to complete her master's degree at Bocconi University in 2005. There, she was paired with the Milanese company Luxottica, a world leader in eyewear, for her master's paper.
"When I started to understand how the industry worked, its rather archaic structure left me dumbfounded."
"The industry was very fragmented, there was little innovation, and the eye-care specialists who operated eyewear stores were not necessarily retail specialists." In light of all this, Sophie saw an opportunity to change the industry and add her own innovative touch.
COMBINING THE DIGITAL AND PHYSICAL MARKETPLACE
The company was launched in early 2011 and Sophie quickly convinced her brother, then a software engineer, to join the adventure to meet the company's growing IT needs. Together, they grew BonLook online-only for four years.
"We managed to make our way up to about two million in sales." Nevertheless, Sophie had a vision of opening physical stores as the online business model had its limitations.
"Trying on the glasses was a major sticking point. Not being able to do so was a roadblock for consumers looking to purchase online frames."
FINDING THE CAPITAL TO MAKE YOUR VISION COME TRUE
BonLook gradually tested its hypothesis with several iterations, each one more ambitious than the other. "At first, there were festive fitting events in our office, then we opened a small boutique in our workspace."
The Montreal-based company then signed a short-term lease in a successful downtown shopping centre. Confident, Sophie signed another short-term lease for a small 350-square-foot space at Fairview Pointe-Claire. "We used all the money we had left to open that store, but I believed in it!"
It was the opening of their store at Carrefour Laval that really confirmed Sophie's vision."We had found our recipe." This is what allowed BonLook to move into its second growth phase, thanks to the investment of the private equity firm Walter Capital Partners.
"They were great partners who gave us the means to achieve our ambitions. We were able to open 37 stores in five Canadian provinces."
A NETWORK OF EXPERTISE TO FURTHER GROWTH
Their expansion culminated in November 2021 with the acquisition of BonLook by FYiDoctors. Based in Calgary, it is Canada's largest company owned by healthcare professionals with over 300 clinics across the country, primarily dedicated to eye care.
For Sophie, this transaction marks the beginning of a third growth phase for BonLook. With the opening of new stores, the Quebec-based company was facing a shortage of optometrists and opticians.
"FYiDoctors gave us access to eye care professionals as it is the largest network in the country. It's a great partnership!"
In the coming years, following this new growth, BonLook will help further the digitization of the optical industry. "BonLook is a pioneer company in Canada and FYiDoctors recognizes our technological know-how and our ability to develop affordable high-quality frames, all designed in Montreal."
A FEW FIGURES
400 employees
37 points of sale
450 SKU of frames available
LEARN MORE
Browse Bonlook's website to discover their frames or make an appointment in a store near you!