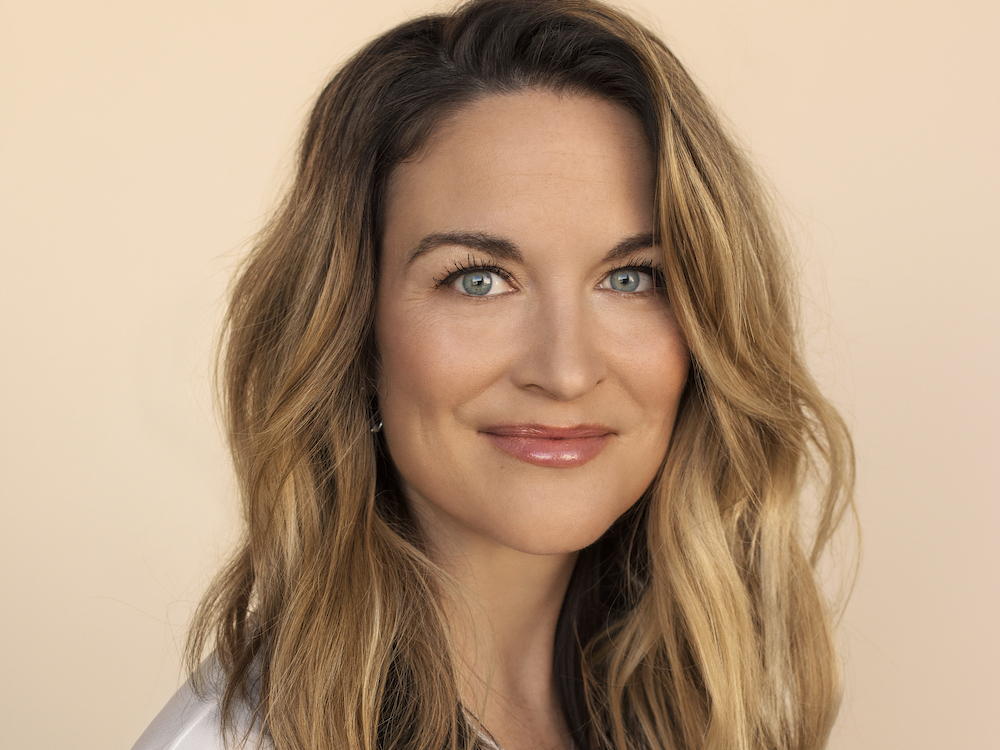 Lambert: It's In the Bag
Mélissa Lambert's Story
Friday, November 18, 2022
Mélissa Lambert, president and founder of Lambert, welcomed us to her flagship boutique in the heart of the Plateau-Mont-Royal, at the corner of Laurier Est Avenue and St-Denis Street. The building's second floor houses the offices of this vegan leather handbag company founded in 2017.
Melissa is a marketer at heart. She worked as a brand manager following her studies in marketing and communications first at UQAM, then at HEC Montreal. Unable to find a chic yet practical bag that would meet her needs, the businesswoman who had always dreamed of starting her own business took the entrepreneurial leap with Lambert.
VERSATILE BAGS FOR THE MODERN DAY WOMAN
Melissa was pregnant with her second child when she started her business. The lack of choice in the maternity bag market greatly motivated her decision to design her own collection. "At the time, when you were expecting, you had the choice between a maternity bag with cartoons or flowers," says the entrepreneur. As a fashion-forward young mother, Melissa worked with a Montreal designer to put her ideas on paper.
"I wanted to make bags for the active and professional woman's everyday needs."
New moms quickly adopted this new kind of maternity bag, made of vegan leather. "This bag drew attention to our business", confides Mélissa. But the marketer had more than one trick up her sleeve! When she launched her online store, she made sure to send products to influencers and public figures to shine a light on her brand and drive online sales. Melissa also focused her marketing strategy on web advertising on Facebook and Google to enhance her online presence. "Just because you launch a website doesn't mean people will be able to find it. It takes a lot of effort to get your brand out there," says Melissa. Today, Lambert is a true titan of online sales. "We just finished our fiscal year at $12 million. That's what we call hyper growth!"
CREATING UNFORGETTABLE SHOPPING EXPERIENCES
Two years ago, Mélissa set out to find a space to accommodate her growing team. "I came across this gem here, on the corner of St-Denis and Laurier East, and I fell in love. I had it all planned out in my mind after my visit. I saw it as a flagship store for Lambert, one that would make the brand shine and give it more credibility." Settling into the space was no small task given the uncertainty caused by the pandemic and the fact that Melissa had never purchased a commercial property before. "It was a difficult, even daunting process, but we did it! We bought the building and renovated it in less than six months," says Melissa. "I was right to follow my instincts. I'm really happy with the result!
Out of its 200 points of sale across Canada, Lambert's flagship is the only retail space bringing together all products. It allows the company to organize launches and create a real sense of belonging among its customers. "We have a very strong Lambert community," says Melissa, citing elite members who own just about the entire handbag collection.
"The future is there in creating experiences. People aren't just coming in to buy a bag anymore."
HYPER GROWTH CONTINUES/strong>
In addition to its new premises, Lambert inaugurated a new warehouse and changed its inventory system. "These are major projects," admits Mélissa, "and it's only the beginning." For the entrepreneur, it is essential to constantly fuel growth. "What can we do today to support tomorrow's growth?" In terms of its products, Lambert continues to innovate. The brand recently released its first suitcase and launched a spring collection made of 100% recycled nylon. Most recently, the company unveiled a collection of bags made entirely of grape leather, a vegan wine fabric made in Italy by the Vegea company. "It's quite luxurious, yet plant-based and eco-friendly. We want to keep innovating with new materials."
In the next few years, Melissa plans on spreading her business to the rest of Canada, including the cities of Toronto and Vancouver. "We would also like to test the New York market," adds the entrepreneur. Her inspirational leadership style will convince her team to seize these new opportunities outside of Quebec. "I want people to be inspired by what I do, by my story, by the adventure... I want them to want to follow me." The "Cheffes de file" community, a Caisse de dépôt et placement du Québec (CDPQ) initiative to encourage women in business, is a source of inspiration for Mélissa. "I've learnt a lot by being able to grow alongside women who have already succeeded. They have become my mentors." Melissa herself might even become a role model for other young women who want to start their own business. "It's important to realize and develop one's full potential," she concludes.
A FEW FIGURES
30 employees
$12 million in sales
192 products available
200 points of sale
LEARN MORE
Visit Lambert's website to learn more about their bags and suitcases.