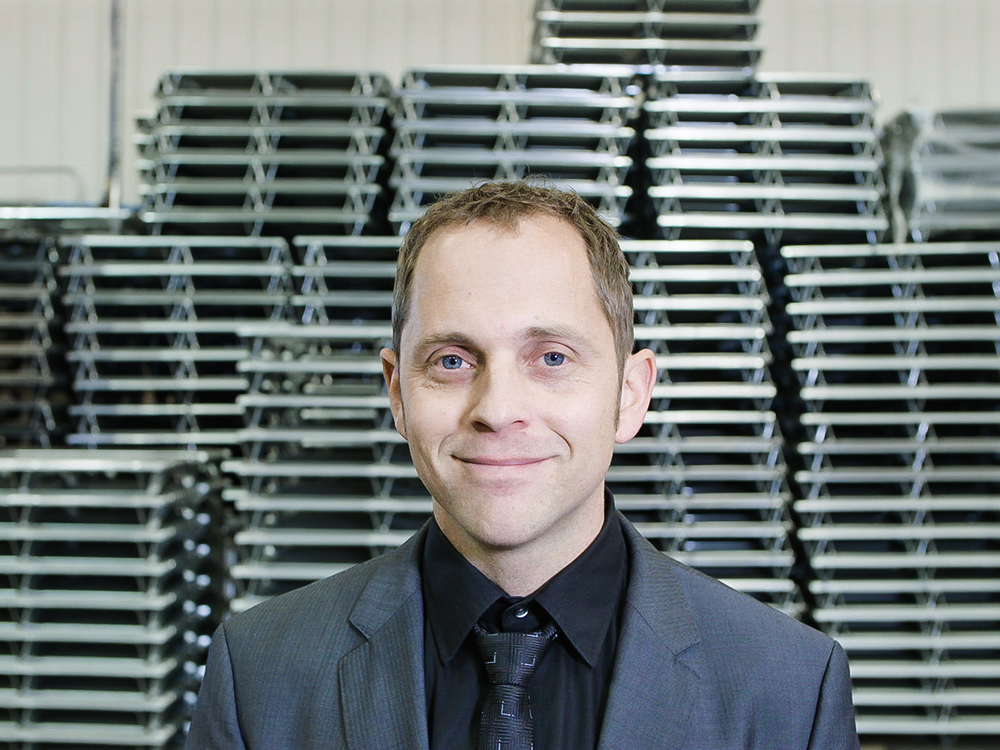 Perseverance and innovation in Saint-Félix-de-Kingsey
Christian Côté's Defining Moment
The video is only available in French.
« My reward is the success of a project. »
Christian Côté
What would be the ideal product to bring to market? This is the question Christian Côté asked himself when he was looking to redefine traditional wooden pallets, which are commonly used to transport goods.
He established some criteria and concluded that making them from galvanized steel, both durable and affordable, would make one revolutionary product. The contractor and his team not only designed and built their new pallet, but also the machinery to make it, while filing numerous patents along the way to protect their intellectual property. Thus, Palac Industries and the Tanko shipping platform emerged from Saint-Félix-de-Kingsey.
The Quebec company is the first in Canada to develop this type of eco-friendly pallet.
From a manufacturing background, serial entrepreneur Christian Côté derives his motivation from the success of his projects. His advice to future entrepreneurs? Be patient and courageous.
Want to learn more?
Visit the Palac website