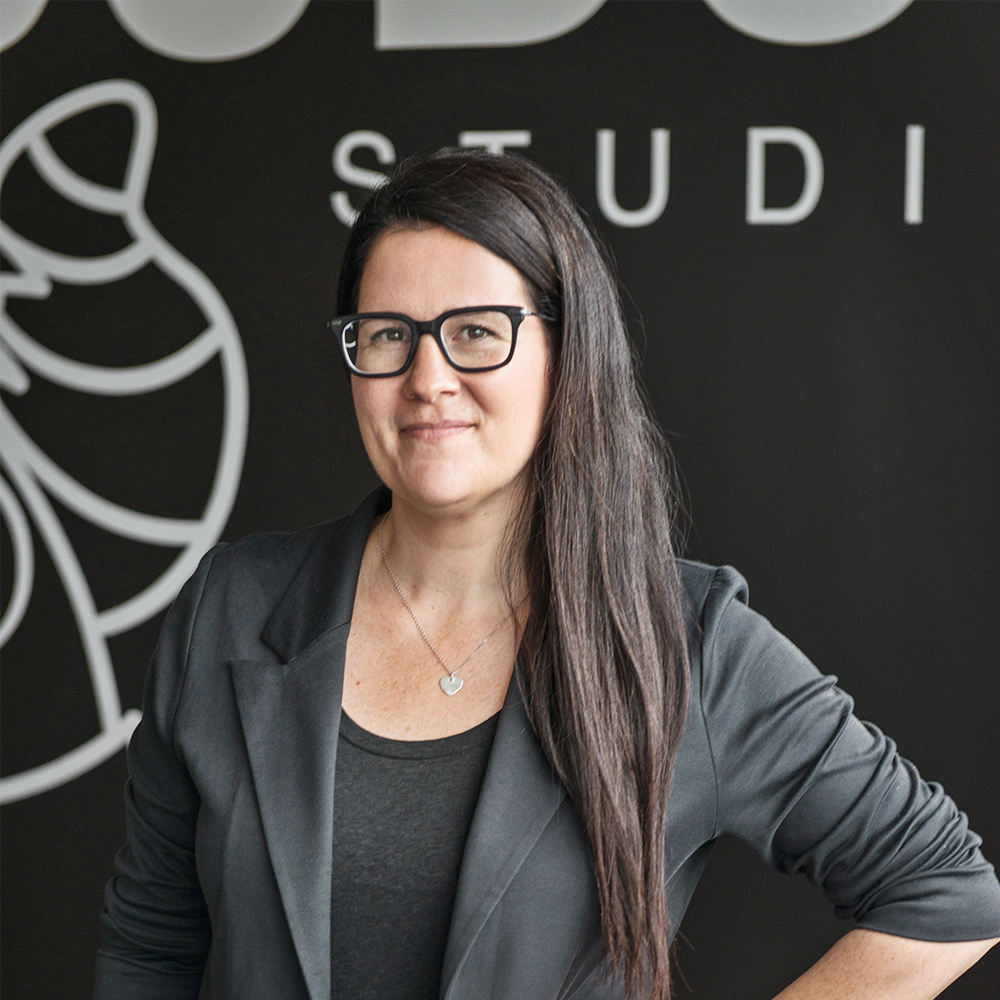 Budge Studios: games both kids and parents can love
Noémie Dupuy's Defining Moment
"More than 100 million children play our games – it's immensely satisfying."
Noémie Dupuy
Noémie Dupuy worked for Ubisoft for several years before getting the idea in 2010 of starting Budge Studios, a publisher of children's apps. She still clearly remembers the decisive meeting with her future associates, with whom she subsequently created her business, at a small café on St. Laurent Boulevard in Montreal.
The idea behind Budge is to create a platform on which parents can easily find entertaining and instructive content for their children. The Montreal studio combines innovation and creativity for entertainment purposes.
At Budge, an app is always developed with the idea of facilitating interaction between parents and children. Their aim is to create for both younger and older audiences – and the formula works!
Ms. Dupuy's company has become a world leader in children's apps for smartphones and tablets. The company adheres to strict standards concerning security and the adaptation of content based on age.
The Montreal businesswoman continues to be motivated by the fact that more than 100 million children around the world play her games. Since everything can be improved upon, Ms. Dupuy recommends always questioning yourself. "You must never get too comfortable," she says. "I'm satisfied, and yet at the same time I feel like I've never achieved complete success. I have so many ambitions! I want to go even further every day."
Want to learn more? 
Visit Budge Studios' website