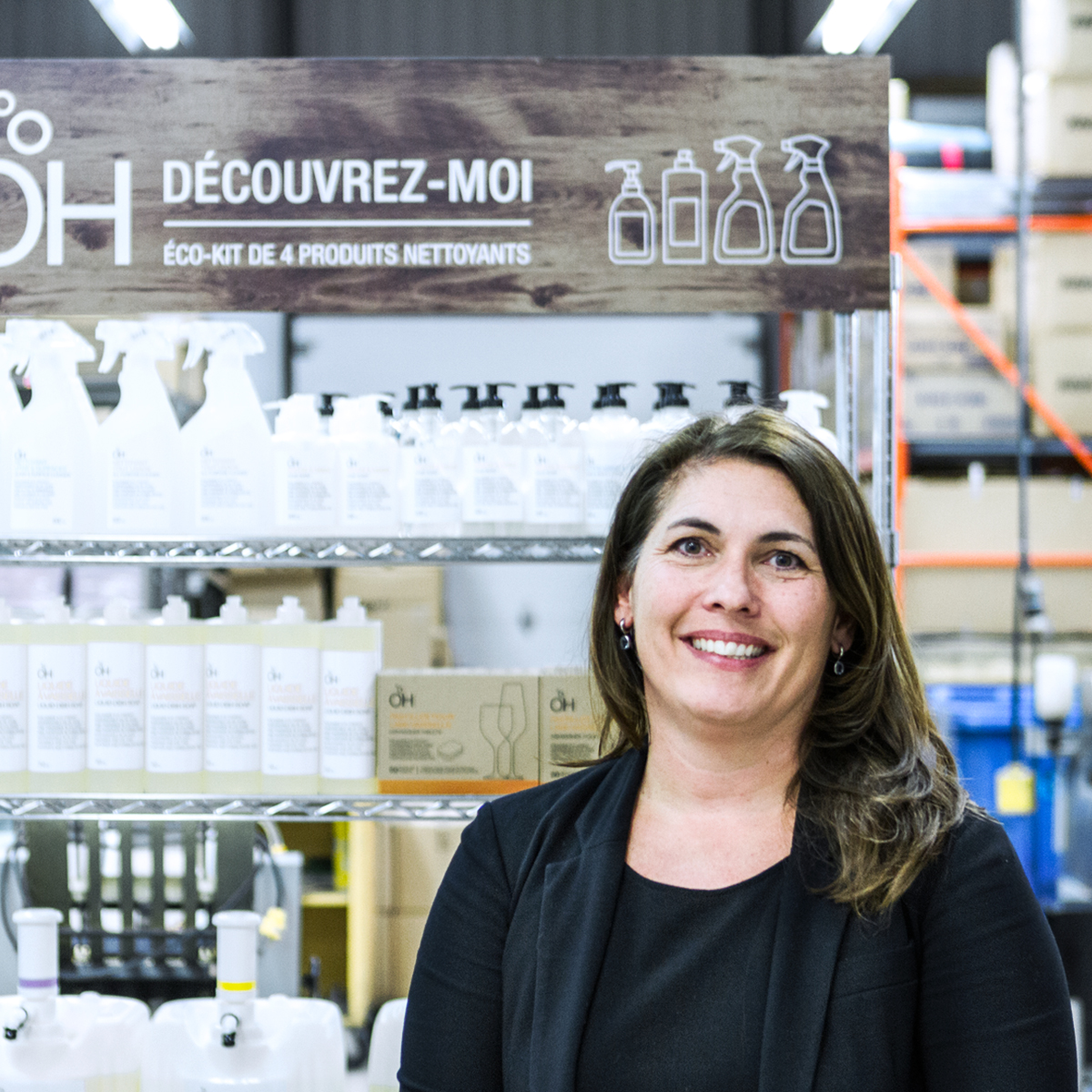 An allergy to cleaning products leads to a desire to change the world
Anie Rouleau's Defining Moment
The video is only available in French.
"Every morning I get to the office and I have butterflies in my stomach. That's a sign I'm on the right track."
Anie Rouleau
After developing, at a very young age, a hypersensitivity to synthetic perfumes Anie Rouleau started making her own cleaning and skincare products when she was 17. The eureka moment came while she was taking some time off to start a family; the idea for Baleco was inspired by her two growing children. Baleco's eco-friendly products are designed for individuals and businesses that are both concerned about their employees and respectful of the environment.
Discover also: Anie Rouleau's Words of Wisdom
Since in her family entrepreneurial DNA is passed down from father to daughter, Anie Rouleau drew on her parents' experience. The fear of moving forward and the perception of success as a kind of failure are both feelings that are part of the life of an entrepreneur. According to this native Montrealer, it's important to properly evaluate your project's risks and to think it all through before starting anything. It's also worthwhile to write down the things you want and the things you don't want, and then meet with the right people in your target industry so they can review your project goals. The name of the game? Take your time and never give up.
"With a good idea and the desire to accomplish something, anyone can embark on the entrepreneurial adventure. The worst thing is to have regrets."
Anie Rouleau
Anie is truly convinced that we must produce and consume while being conscious about what we are passing on to the next generation. Her sustainable and resolutely forward-looking approach is a promise made to the generations to come. The legacy we will leave them tomorrow hinges on the actions we take today.
Want to learn more? 
Visit Baleco's website