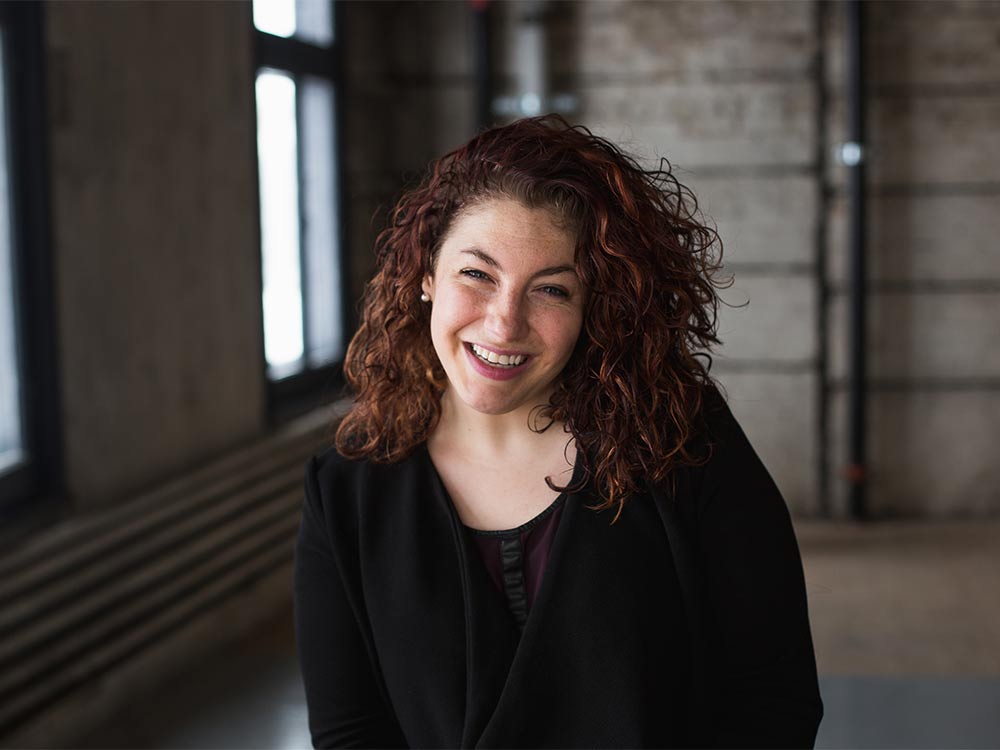 Resources for developing as an entrepreneur
Kim Auclair's Words of Wisdom
Thursday, December 21, 2017
Kim Auclair is an entrepreneur, blogger and guest speaker. She is president of Niviti, a company that aims to break the isolation of entrepreneurs and drive their development by creating relevant content and communities providing peer support. In this blog post she shares the various resources that allowed her to develop as an entrepreneur in 2017.
As you know, there is no single way to develop, build or grow a business. Anything is possible! I recently authored the book Dans la tête d'une entrepreneure—mes débuts en affaires ("Inside the Mind of an Entrepreneur: How I Got Started in Business"), in which I share my experiences and the effect business mentorship had on my professional development.
While most entrepreneurs write their books once they become millionaires or have achieved a certain level of success in their careers, I decided at the age of 32 to do something different and inspire those who wanted to start a business or needed some help persevering with their current business despite the obstacles they may face. When I was younger I had a hard time finding a job in graphic design, the area I found most inspiring, due to my handicap—my deafness—amongst other reasons. I quickly realized that the web could be an alternate path  of entry into the field. In my book, I want to show other young people that they can also realize their dreams by using the web as their central means of communication.
While working on my book, I received comments from people who had similar experiences and who helped me flesh out my ideas. Then I discovered several books that same year about entrepreneurship. Here are the ones that inspired me the most:
Le 6e talent
Carole Doucet and Martin DucharmeÉditions Isabelle Quentin
Available in French only
This is a must-read, in my opinion, in order to become aware of your greatest talents and, above all, to learn to communicate better with the people around you.
Elon Musk: Tesla, SpaceX, and the Quest for a Fantastic Future
Ashlee VanceEcco
This book reminded me of the importance of having a clear vision for your business in the long term as well as to not be afraid of disrupting or even completely changing a market.
David and Goliath
Malcolm GladwellLittle, Brown and Company      
This book helped me to confirm a few observations I made during my entrepreneurial career. In particular, it points out that it is not necessarily those who get the best grades in school who succeed in achieving major goals. 
Podcasts and series about entrepreneurship are also becoming increasingly popular. Here are a few (in French) that get my stamp of approval!
Discover the initiatives taken on by a few fellow entrepreneurs, such as Olivier Lambert in his podcast La tranchée, Les Affaires' Les Derangeants, Marco Bernard in L'Accélérateur and Patrick Sabourin in Ma dose d'entrepreneurship. I also recommend listening to Ça ne tombe pas du ciel on CKRL 89.1, which will be renamed "Dans la tête des entrepreneurs" in 2018.
Lastly, the best resource in my opinion is surrounding yourself with passionate professionals. Talking about your business idea or project allows you to crystallize your thinking and refine your business pitch. Be informed, read, check out blogs and discussion groups and share your experiences. You will find a lot of help there that will break the solitude you will likely face on your entrepreneurial journey.