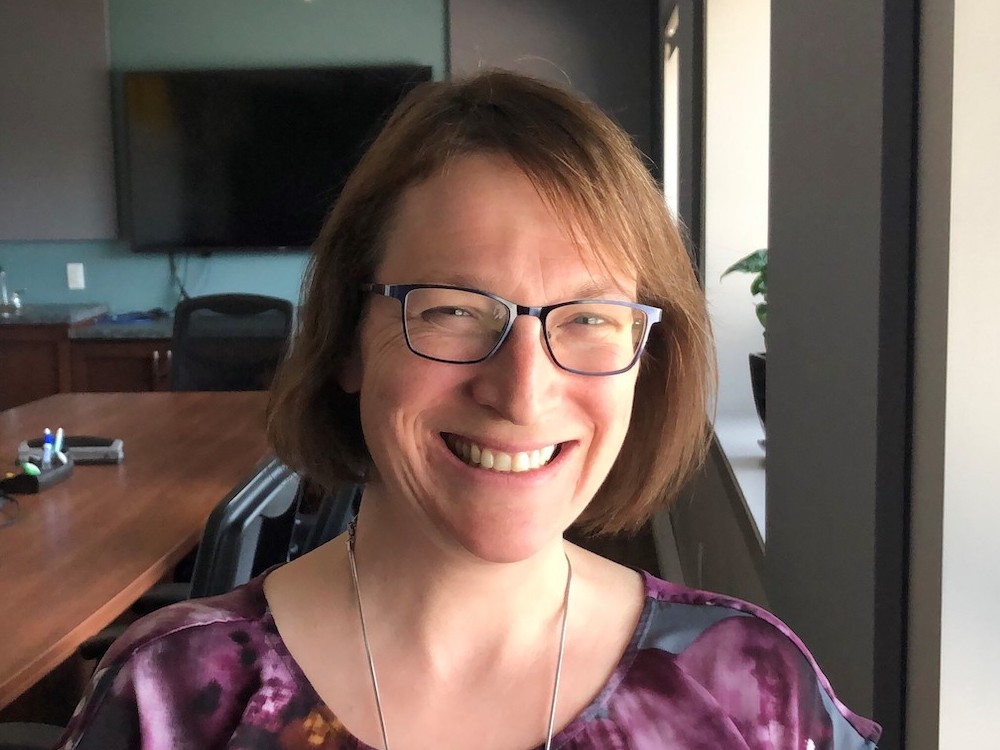 Paber Aluminium: A Turning Point in Growth
Geneviève Paris' Story
Family-owned Paber Aluminium has been a part of Cap-Saint-Ignace's landscape since 1981. Geneviève Paris, vice-president of logistics, strategy and communication for the aluminum components factory, shared her story with us.
"I'm a businesswoman in a rather masculine environment—in foundry and machining—so I've always encouraged women to take the leap into entrepreneurship, regardless of the industry."
LAYING THE FOUNDATION FOR A SUCCESSFUL TAKEOVER
Forty-one years ago, Geneviève's father, Luc Paris, founded the company. "His ambition was to create new jobs for our municipality." It wasn't long before Geneviève's mother also joined the adventure, making it a true family business!
Geneviève completed her studies in administration while her brother, Bryan Paris, studied industrial engineering. As they shared a family meal, their parents finally asked the big question: would they want to take over the family business? You guessed it… They said yes!
The transition took place over 13 years. "We established a family council and went through various training and coaching. My brother and I were assessed to identify which roles and responsibilities would best fit our profiles."
After working in customer service, project management and general management, Geneviève now operates as vice-president of logistics, strategy and communication. Bryan, on the other hand, was Director of Sales up until recently, before taking on the position of President of Paber Aluminium following his father's retirement.
A SHIFT TO ROBOTIZATION AND AUTOMATION
Paber Aluminum manufactures aluminum parts for medical and defence equipment purposes, among other things. "We have a customer for whom we produce 10 to 12 different parts for mammography equipment."
The factory—which houses their office—is nearly 100,000 square feet and is bursting at the seams. "We're taking up all the space available!" The company has another smaller site of about 10,000 square feet and has acquired land in the new industrial park in Cap-Saint-Ignace.
Among the machining facilities, there are now 14 pieces of numerical control equipment. "This is high-tech equipment. When we've had a piece of equipment for seven, eight or nine years … it's getting old."
It's the complete opposite when it comes to their foundry machines. "We have equipment that is over 40 years old and still kicking." In this department, Paber Aluminum has turned to robotization and automation in the last five years.
"Our equipment acquisitions have grown significantly. We now have three robots and two semi-automated moulding equipment."
This shift has resulted in a gain in production capacity, but also in professional training for employees who must operate this new equipment.
TWO KEY ELEMENTS FOR GROWTH
According to Geneviève, "you don't manage growth by sipping a piña colada with your feet up on the desk." It's a journey filled with roadblocks, such as the labour shortages that Paber Aluminium has been facing for years. For entrepreneurs who want to take their business to the next level, there are two key elements to consider, according to the businesswoman.
"If you don't have a computerized management system or a human resources department, you should seriously consider it."
Growth prospects are bright for Paber Aluminum. "Our sales will grow at an accelerated rate over the next few years." Having developed new markets, the Cap-Saint-Ignace family-owned business will have to invest in new equipment to increase its production capacity and meet growing demand.
A FEW FIGURES
120 employees
$20.5 million in sales expected for 2022
800,000+ pounds of aluminum cast in 2021
100,000 square foot factory
LEARN MORE
Visit the Paber Aluminium website to learn more about the aluminum components factory.