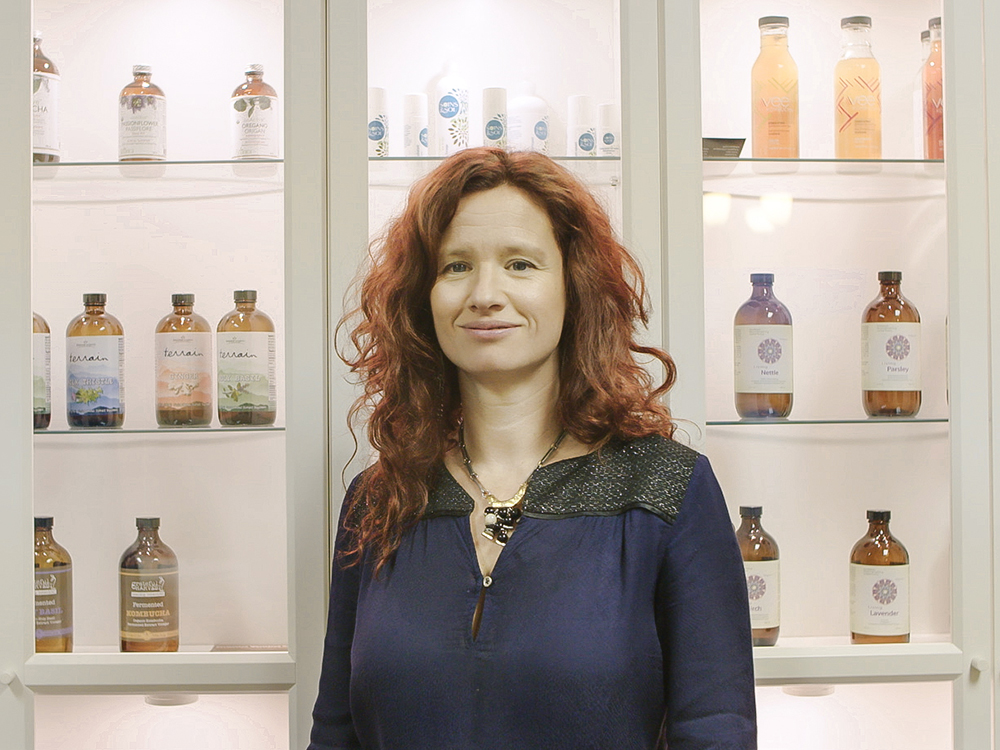 From Intuition to Action
Chantale Houle's Defining Moment
The video is only available in French.
« Having a great idea fuels the drive to excel. »
Chantale Houle
After spending 10 years working in the family business, Chantale Houle decided to take a sabbatical. She wanted to meet new challenges and create products that would improve people's health.
Her explorations led to the discovery of kefir, the magical result from the symbiosis between different yeast bacteria. Fermented kefir grains have many applications and boast numerous health benefits. With no real scientific knowledge, she trusted her intuition and curiosity to develop an innovative product.
She asked herself what would happen if plants were to be fermented with a gran of kefir. And the answer to that question is the raison d'être of Kefiplant, the first Canadian plant fermentation business.
Because she wanted Kefiplant to produce superior-quality fermented herb extracts, the Drummondville native invested substantially in a high-tech laboratory and in research and development.
Today, Chantal Houle sells her patented fermented products to the cosmetics and agri-food industries, and many others.
Want to learn more?
Visit the Kefiplant website