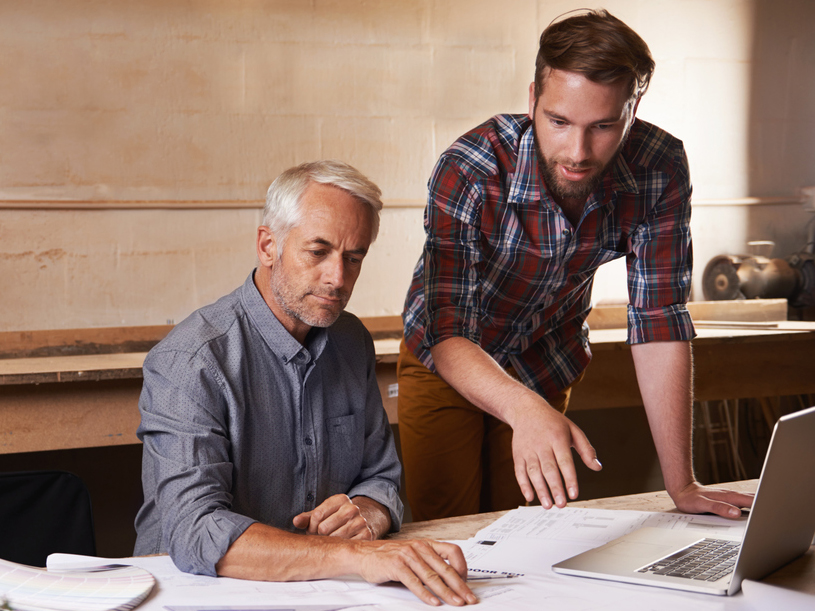 Tips for a successful business transfer
How-to
Friday, September 29, 2017
Presented by

By 2033 , close to 30% of Québec business owners will be retiring and will have to rely on succession. This is where business transfers come in. Here are some tips to ensure your business transfer is successful.
François Éthier and Sylvain Bonneau had been working for the Maison Éthier stores for over 20 years when they offered to buy the company from the owners. Here are the four big lessons they learned from that experience.
1. Find people you can trust
For François Éthier, there was no way the company was going to be taken over by a third party. He got his start in the warehouse, becoming the third generation of Éthiers to join the family business. So he developed a plan to acquire the company with his partner, Sylvain Bonneau, a key employee in the business for over 20 years.
2. Be patient
The two felt more than ready to stand on their own feet. But that didn't mean the owners were ready to sell! "Handing over the reins of a business takes careful planning, but the three owners didn't have any kind of agreement, including a shareholder agreement! We needed to understand that passing the torch brought up a lot of emotions for them. We worked really hard to make this acquisition a reality," says Éthier.
3. Consider various scenarios
With the help of their partners, including Desjardins Business, they explored a number of avenues. "Our financial advisor presented various options. In the end, Pierre Éthier, François's father, agreed to leave his share in the business, giving us financial leverage that represented 33% of the value," says Bonneau. "He also made the transition easier by becoming our mentor. After many months of negotiations, we became the new owners on November 1, 2016!"

To read the full article, visit Desjardins's website