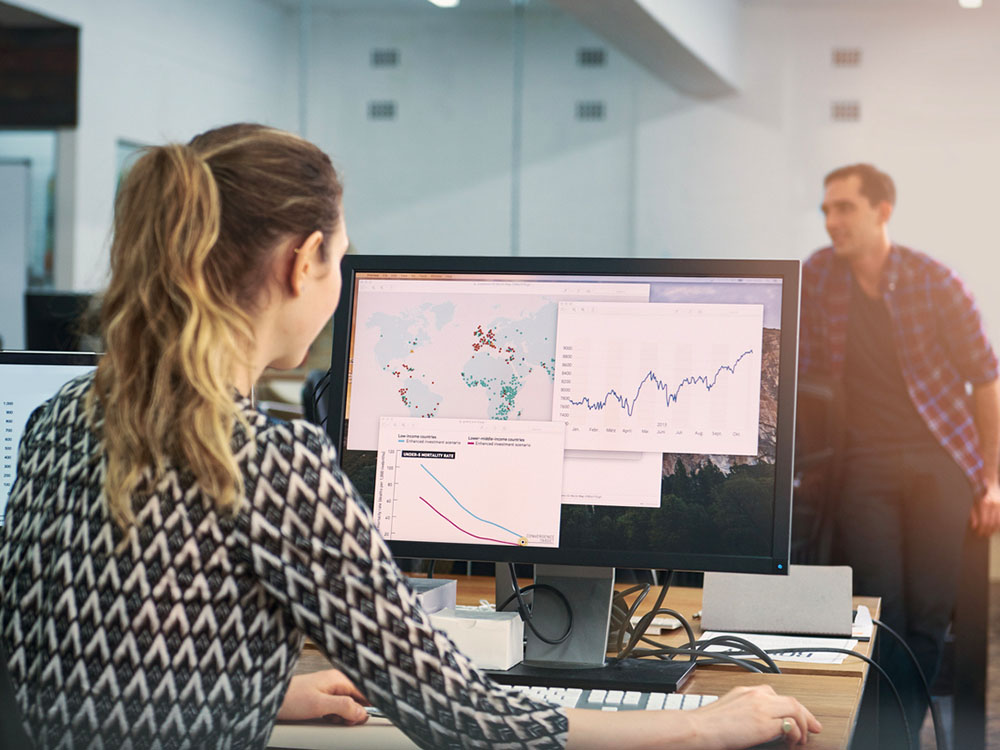 Key questions to ask when going international with your business
How-to
Whether you are importing or exporting, the challenges of doing business internationally are many, and they are in constant change. What are the realities and risks to consider? Benoit Marcoux, Director of Derivatives, and Nicolas Dupuis, Senior Advisor, Businesses and Financial Institutions, both with National Bank's International Products Group, share their views.
1. What are the risks to consider?
There are several categories of risk in international transactions, such as foreign exchange risks, delays or non-payment, quality-control and logistics issues, not to mention tax, customs and legal regulations, cultural realities and political situations. These issues are present whether you're selling or buying.
2. Foreign exchange risks
The risks associated with currency fluctuation stem from the fact that a lot of time can go by from the signing of an agreement to the delivery and payment. This can adversely affect your financial forecast if, during this waiting period, the exchange rate fluctuates significantly. Even historically stable currencies can go through periods of volatility. "Too often, this risk is underestimated. We've noticed that many businesses are needlessly exposed to market volatility, and they fail to consider the potential consequences. A movement of just 10% on a currency, which is not at all uncommon in recent years, can completely erase expected profits," warns Marcoux.
3. Risk of delay or non-payment
"Getting paid is one of our clients' main concerns, and getting paid on time is another," says Dupuis. "Some payment delays can have disastrous effects. The first step—and it's a crucial one—is to contact your banker to establish a clear plan for the operational issues ahead. Our teams offer solutions that guarantee payments, for instance through invoice factoring, a strategy that covers potential payment delays or missing payments," he explains. The company's goal should be to focus its cash flow on value-added production activities rather than on weathering long delays in payment.
Other proven financial products, such as letters of guarantee, letters of credit and documentary collection, are also available. Although these tools have been around a long time, they are being modernized for the digital era with electronic delivery methods.
Read the complete article website of the National Bank