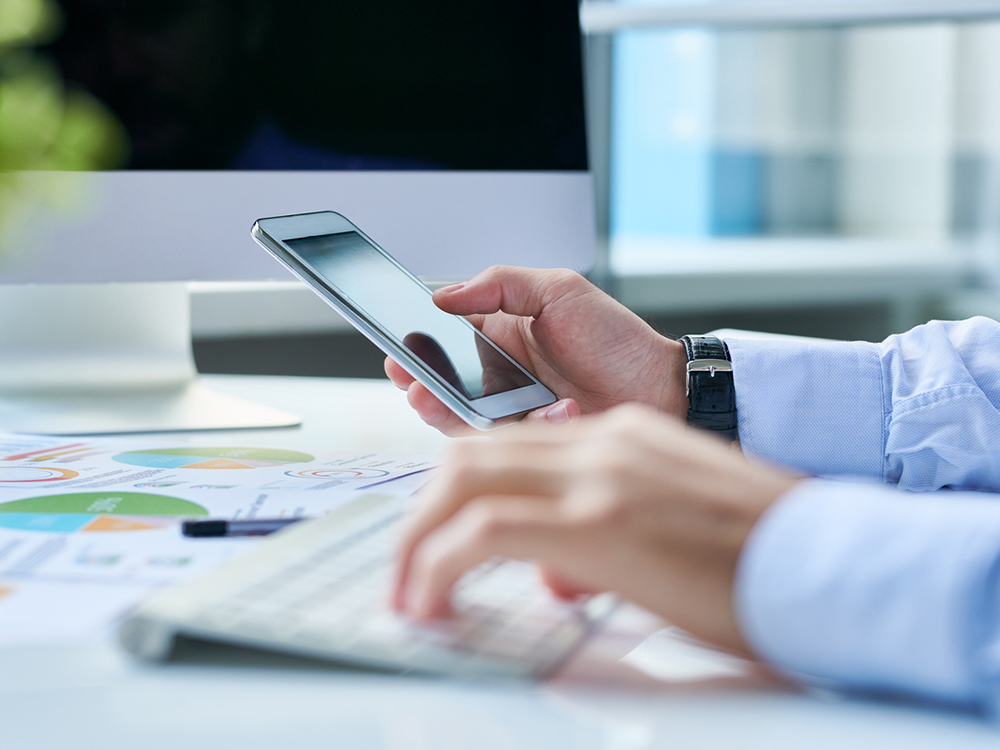 Tips and Tricks to Finance Your Startup
How-to
Friday, November 22, 2019
Seed money is necessary for anyone looking to get their business off the ground. But where do you find it and how do you convince lending agencies that your business plan is sound? Here are a few tricks of the trade to help you get ahead.
Presented by   

With no fewer than 145 agencies offering over 250 programs designed to support various stages of business development, Quebec entrepreneurs have it good. "This abundance tends to create some confusion and can make it hard to know which way to turn," says Manaf Bouchentouf, Executive Director of the Seed Accelerator at the National Bank – HEC Montréal Institute for Entrepreneurship.
His advice is to look for financing that matches your business's stage of development. "Your decision should be based on whether your company is in the pre-startup, startup, or growth phase."
Knocking on the right doors
During the pre-startup phase—when you're developing and testing the ideas your future company will be based on—the best financing options are your own funds, money lent by friends and family (Love money), grants, or personal loans. This type of funding is non-dilutive, meaning that lenders don't acquire an ownership stake in the company.
Personal resources also include bursaries awarded by various organizations, particularly scholarships offered by certain universities or schools for young entrepreneurs, as well as loans and grants. "This type of funding can be a very good source of leverage," adds Mr. Bouchentouf. 
Once your project is well underway and into the startup phase, the search for other sources of financing can begin. There are a variety of options to consider, including: 
the startup support network (e.g., Futurpreneur Canada offers low-interest loans to young entrepreneurs),
angel investors (Anges Québec provides financial support and mentoring),
government investment funds (Community Futures Development Corporation, Community Business Development Corporations, etc.),
and of course, bank loans.
To know which door to knock on, Mr. Bouchentouf advises against a random approach and encourages entrepreneurs to seek advice from professionals. "Certain websites like Info entrepreneurs, government or local mentoring organizations, or even university like HEC Montréal's Pole entrepreneurial can help." 
Convincing the bank
When applying for a loan from a financial institution, entrepreneurs need a solid business plan to show that they're serious and that their project is financially viable, explains Jean Lemire, National Bank's senior manager for the SME Market in the Laurentians, Lanaudière, Abitibi, and Mauricie regions. "The plan must provide answers to questions like who you and your partners are and what the company's purpose is, as well as explaining your target market and competitive advantage, business model and marketing strategy, management structure, sales objectives, spending forecasts, and so on," he notes. The business plan must also include a marketing plan, ideally one based on market research or other conclusive data.
One of the keys to success is to surround yourself with competent people, advice that should also be followed when developing your business plan. "An accountant can help a lot when drawing up a business plan. You can also ask your financial institution to assign an account manager to help guide you and make sure you are on the right track," recommends Mr. Lemire. Another helpful tool to help you draw up a structured, innovative strategy, is My Business Model, this resource was designed to develop strategic thinking and was created by National Bank in partnership with the Institut d'entrepreneuriat Banque Nationale – HEC Montréal.
Avoiding common mistakes
Jean Lemire notes that one of the most common financing mistakes entrepreneurs make is to improperly assess return on investment. "Let's say that you want to get a loan to buy a truck to make deliveries for a client, but your contract with the client ends after one year. It will be tough for your company to pay down the loan if it doesn't have any more delivery contracts."
Another frequent error is to underestimate the amortization period. "Think of a company that purchases expensive equipment and plans to amortize the cost over ten years, only to realize that the technology is already obsolete after just a year or two," explains Mr. Lemire. Here again, a miscalculation can prove to be very costly. 
Even though caution is the order of the day, a company that's starved for funds is on shaky ground. "Shying away from investors because you don't want to go public or sell a stake in your company can lead to lost growth opportunities. By securing the necessary funding, a more proactive competitor could very well capture market. Dealing with investors is challenging, but they can deliver potent leverage," stresses Manaf Bouchentouf.
For more tips on business finance go on National Bank website.