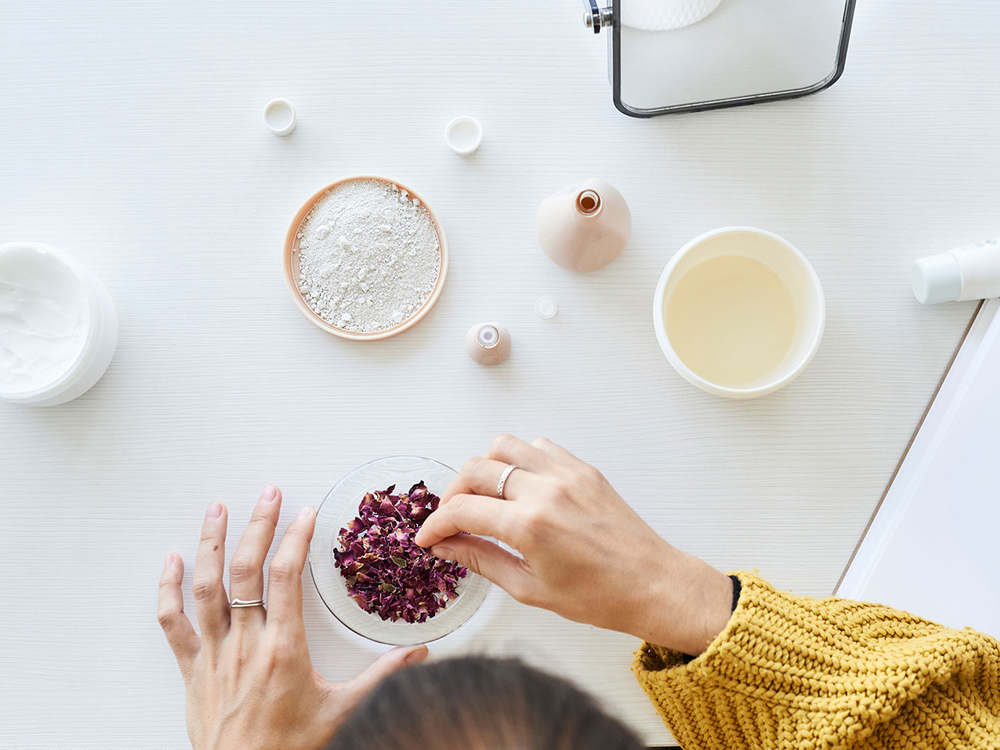 Little pots, big beauty
Horizons
The increasingly fragmented universe of beauty products is like an expanding galaxy of small businesses featuring innovative products. Discover the career paths of several entrepreneurs whose niche markets have enabled them to stand alongside the industry's biggest players.
It's said that travel broadens the mind. This was certainly the case for Mélissa Harvey, who founded Zorah Biocosmétiques after an internship in Morocco, where she realized she wanted to help support a cooperative of Berbere women cultivating argan trees to produce argan oil.
The video is only available in French.
Sometimes a spell in the barber's chair can lead to great ideas. Such was the case with Abraham Gusman, who conceived of his idea of offering very high-quality men's care products while waiting to get his hair cut. After spending three years developing hair products that would respond to the needs of a new generation of environmentally responsible consumer, Gusman and his associates launched their first hair care line made from natural ingredients that was also gluten- and animal cruelty–free.
A true beauty fan, Ingrid Gagné has always stayed on top of the trends, and has even at times anticipated them. Such was the case with eyelash extensions, which she had explored the potential of before any other local professionals had even shown interest. Today Misencil is an international player in the field, with a presence in almost 50 countries and at 12,000 points of sale.
Karine Joncas fell under the spell of cosmetics at an early age, when she would enjoy making products with her grandmother and spending innumerable hours at her mother's hair salon. First working as an in-home makeup consultant as a student, Joncas decided to start her company in 2001, which initially sold cosmetic skincare patches. She now offers over 30 products in 800 pharmacies across the province and in the United States.