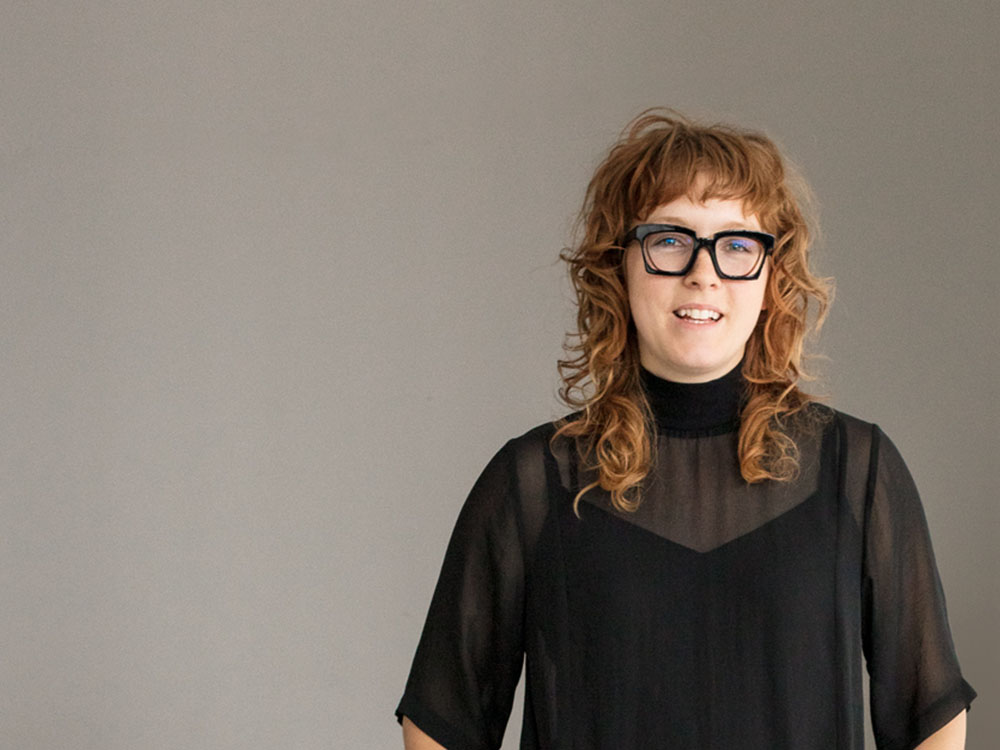 Photos can take you places
Virginie Gosselin's blog post
The daughter of agribusiness entrepreneurs, Virginie Gosselin pursued a career in photography, particularly in the culinary arena. In cultivating her art she has become recognized for her unique perspective.
Born of visionary and passionate parents, who were co-owners of an artisanal raw milk cheese production facility, I first saw photography as a way to honour my parents. The farm was, and still is, a never-ending source of inspiration. The idea of photography and of documenting the daily work of the factory's artisans led me to study photography.
When I graduated from Dawson College, I would never have believed that, eight years later, I would be asked by Google to develop images for Google Shopping.
My career path
By making choices, we make our way through life. We never know where other roads might have taken us. We need to make choices without constantly wondering what might have happened had we gone in another direction. Even though I had been admitted to the Savannah College of Art and Design, I had the opportunity to work for Montreal photographer John Londoño, known particularly for his portraits of local and international artists, such as Vanessa Paradis, Oasis and Grimes. The years I spent helping John were highly formative ones.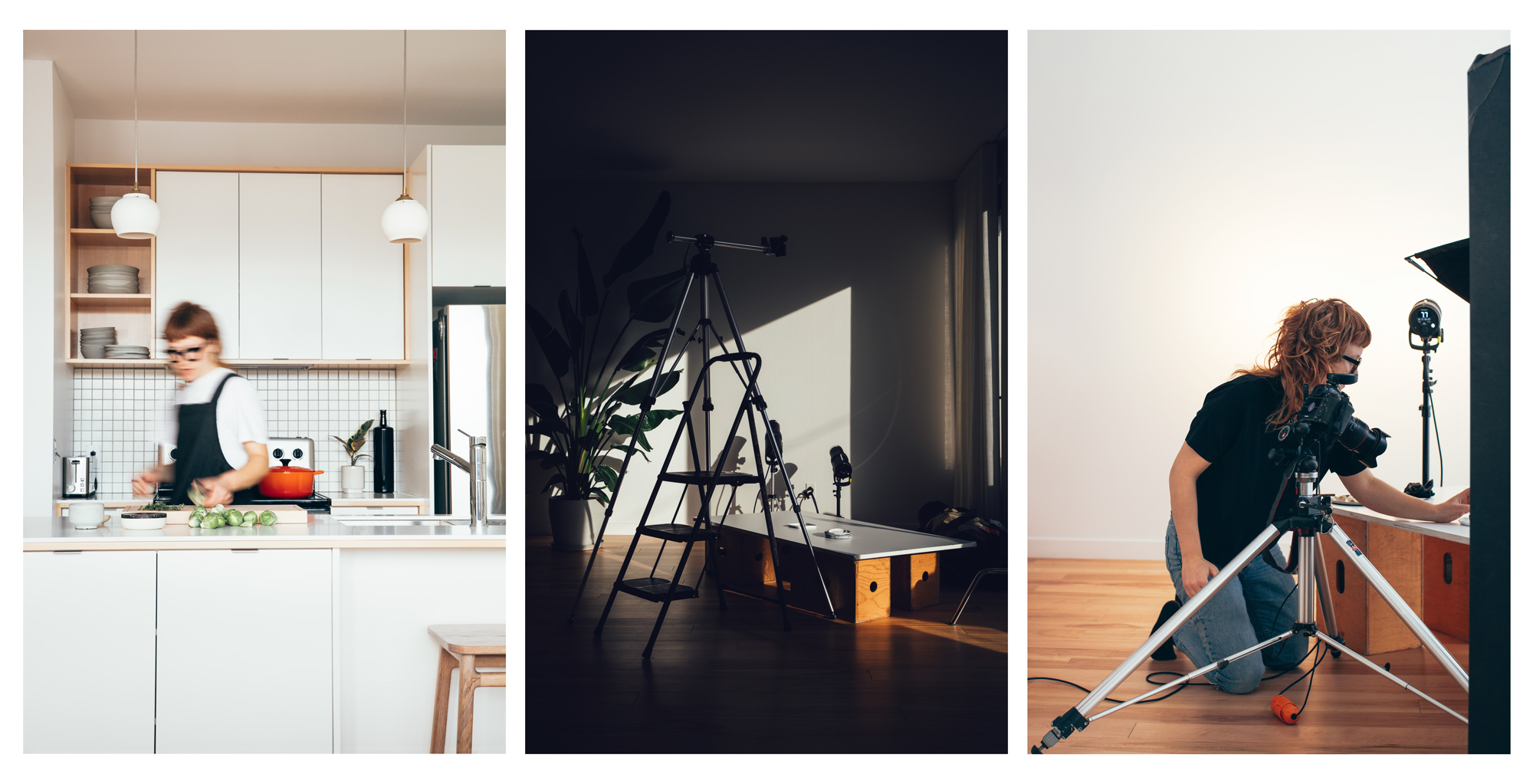 But after three years, I needed space and time to develop my own projects and images. So I suggested to my sister, who was an agronomics student at the time, that we create a book on our parents' cheese factory. I wanted to capture and communicate the beauty as well as the difficulty, humility and complexity of life on a farm, and above all the necessity of their work. Through my photos and my sister's words, Au Gré des Champs became an ode to the work of agricultural artisans and their skills as well as a book of previously unpublished recipes from great Quebec chefs.
From that moment on, my desire to combine my two passions, food and photography, became unshakable. My head was positively bursting with ideas and projects. I needed to surround myself with my best allies and find a space to create. For that reason I started by suggesting to the team at Visual Box, a company specializing in photo retouching, that we set up a multifunctional studio that would be adapted to our respective needs. Once established, I teamed up with Patricia Doss, the president of Zetä Production, who's known for her ability to promote young, talented photographers. Thanks to her intuition, Patricia quickly opened a few doors for me and found projects worthy of my ambitions. This alliance let me establish my credibility as a professional photographer and express myself through creative projects I felt passionate about, and also led to my getting a call from Google in the summer of 2018.
An important email
In the middle of July 2018, I received an email that might be called unexpected. It was from Google.
My work had attracted the attention of the web giant and they wanted to speak with me right away about a project. The team at Mountain View were looking to breathe new life into Google Shopping by featuring photography.
Together, Patricia Doss and myself put together a team composed of two artistic directors, two prop masters, some assistant photographers and even a chef in order to fulfill the goals of the project and do justice to its scope. This combination of our respective talents made us unique in Google's point of view.
The recipe?
How did I end up getting a contract like the one from Google Shopping? I don't have an exact recipe. I simply believe you need to accept your choices, believe in your ability to realize your ambitions and, above all, be a hard worker. Our situation these days shows that you need to know how to adapt and innovate. All of my past years spent observing, learning, doing and redoing things have become useful to me today, while I'm confined at home and need to show some versatility in order to keep pursuing my activities in the little mobile studio I made for myself. Now I can continue to create visuals to support the shift towards digital happening amongst the people who inspire me, whether they're artisans, creators or chefs.
Learn more about Virginie Gosselin's work