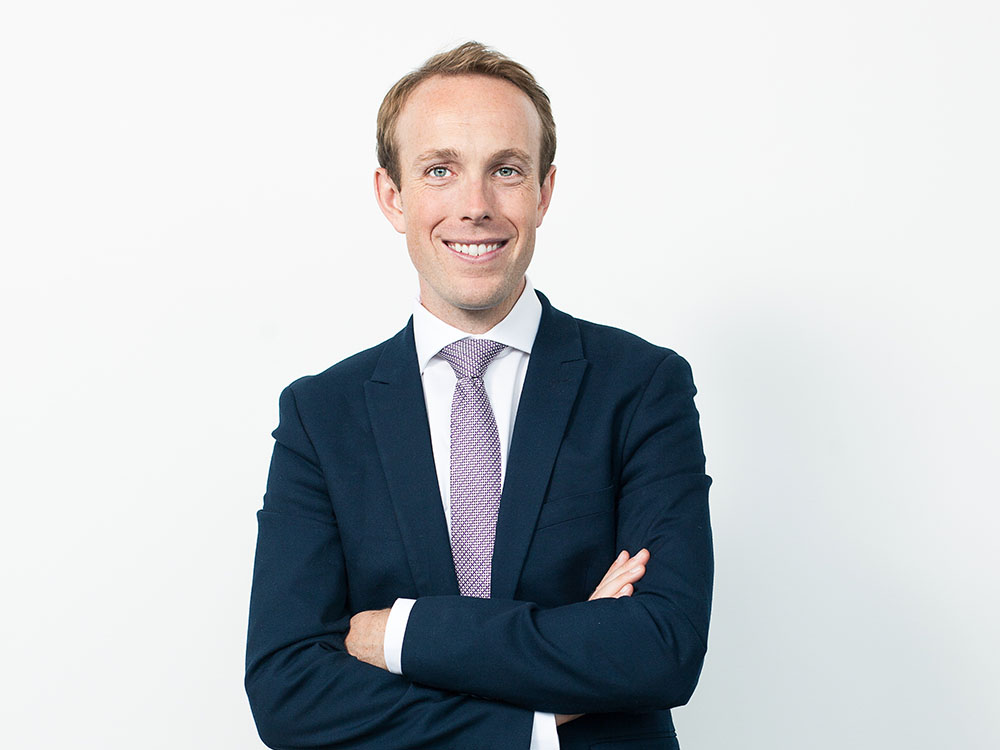 NOVAlex: Premium legal services for all
Words of Wisdom from Ryan Hillier
NOVAlex is both a firm of business lawyers and a free legal clinic; it offers fee-based services to established businesses and free counselling to low-income individuals, non-profits and start-ups. Ryan Hillier is the firm's co-founder and CEO. Read his story below.
My career as a lawyer started when I was quite young. I was sworn in at 21, and at that time I was definitely either the youngest or one of the youngest lawyers in practice in the country. I then worked for 10 years for national firms. Besides my legal work, I had always been very involved in causes that were important to me. In particular, I had the opportunity to act as president of the Junior Chamber of Commerce of Montreal (JCCM) and I participated in a number of financing committees, including committees for the Montreal Children's Hospital Foundation and for the Festival TransAmériques.
The turning point
When I turned 30, I decided to celebrate in a rather original way. My idea was to organize a big party at a local bar and to charge my family and friends to attend, instead of receiving gifts! Happily they went along with it and I gave the evening's profits to Ancre des jeunes, an organization that supports school re-enrollment amongst youth, a cause that has always been close to my heart.

In the days following the event, I began thinking more seriously about the effect I wanted to have on society and to understand just how much I could change things because of my education and experience as a lawyer. That was when I first started playing with the idea of creating a project that could make premier legal services accessible to anyone seeking legal advice, from the most destitute to the biggest multinational...

At the time, I was working with Sophie Tremblay at a big law firm in downtown Montreal. I knew that she was very involved in the social economy domain and that she was also looking to make legal services more widely accessible. Being a good lawyer, I first made her sign a confidentiality agreement (!) before asking her out for a drink to discuss my dream project. That meeting was the starting point of this big adventure! We quit our jobs and founded NOVAlex together in 2016. The concept is equal parts commercial and social, which means that for every billable hour of services provided to a business client, we offer one hour of pro bono work to people with low incomes, non-profits and entrepreneurs from eligible start-ups.
 Based on my experiences launching a business, I'm increasingly convinced that entrepreneurship is a powerful way to bring people together. Even the slightest success in getting people interested in your project will cause barriers to fall. It was incredible to see how many people called us to give us advice, offer their help and even refer clients since the very beginning.
The business model
Often my fellow lawyers practising at more traditional firms will ask me exactly how we're able to be financially successful "despite" our business model. In fact, our technique is quite simple. The reality is that if you can significantly reduce your operating costs, the profit margin you earn on each billable hour for business clients will allow you to give that time back to those who are most in need of it. Obviously, our offices don't have marble floors or paintings from major artists, but we do have a team that can offer expertise on par with the best firms in the areas of business law, employment law and litigation, and at prices that are considerably less expensive. We will soon be extending our service offering to include intellectual property by integrating new, well-known professionals into our team.
 NOVAlex's business model is unique: On the one hand it is a firm of business lawyers constituted as a joint stock company; on the other hand it is a legal clinic set up as a non-profit. Thus, instead of financing our pro bono services through government subsidies or private donations, the revenue generated by the firm enables us to pay the legal clinic's expenses. This format also has the advantage of allowing my team to work on major commercial dossiers while still being involved in the cases that particularly affect us as people. It's great when you realize you can change someone's life by simply doing your job.

Our pitch to our business clients is quite attractive: We offer them premium expertise—all our lawyers come from the biggest firms in Montreal—at a more competitive rate than they would get from the traditional big firms, while guaranteeing that their choice to hire us will also bring about a significant social impact. We believe that's a winning formula!
Balance
NOVAlex has also been a way of bringing a greater feeling of balance to my life. I'm a sports fan, but I was never able to combine that passion with my love for the law while working constantly for big firms. At my company, people and their happiness are at the heart of our priorities. I'm happy to say that today, besides leading a growing company, I can go to spin class every day, and since May 2017 I've even been teaching class!
In my opinion, in 2018, when starting a business, your concept absolutely must have a strong social effect as part of its mission. Although they are not necessarily aware of it, entrepreneurs are largely agents for social change across the world and in a range of industries. At NOVAlex, we're proud to be the first Quebec firm to receive B Corp certification—and we're only just getting started!
WANT TO LEARN MORE?