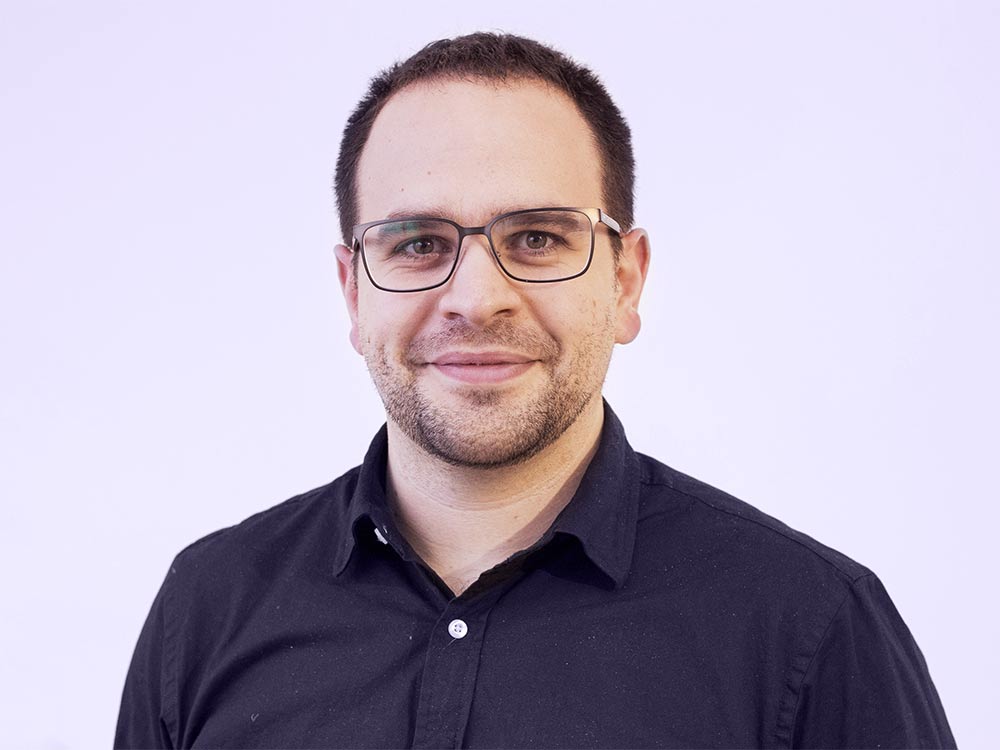 Smooch: The start-up that simplifies customer service
Mike Gozzo's story
Mike Gozzo wants to optimize and bring new life to customer communications. His new company, Smooch, serves as a bridge between the platforms used by businesses and the communication channels preferred by their customers.
Mike Gozzo co-founded Smooch in 2015 to combat the phenomenon of "app fatigue." "Most people have a ton of apps on their smartphones they use only very occasionally. And when they do, they get into a situation where they waste a crazy amount of time navigating from one to the other, to reserve a hotel room, check their flight times, send a text, etc.," explains the 34-year-old Montrealer.
 
Gozzo's simplified multi-channel messaging solution, which synchronizes conversations with customers and manages customer service, responds to a problem that, paradoxically, was created by his last start-up, Appifier. Founded in 2011, that platform enabled a company to create its own smartphone app at the drop of a hat.
It can happen that what seems like a good idea at the time really isn't, admits Gozzo, who left Applifier in 2014. The years following his departure ended up proving him right: According to digital marketing agency Catalyst Canada, the average number of apps on Canadians' smartphones dropped, going from 26 in 2014 to 19 in 2015. Even worse, the monthly rate of app downloads fell 53% during this same period, which confirmed a certain weariness on the part of consumers.
 
Everyone's a winner
After he sold Appifier, Gozzo joined the team responsible for Radialpoint, an innovative Montreal provider of tech support outsourcing services. It was there that the first iteration of Smooch, initially called SupportKit, was born. "Eventually me, Hamnet Hill [one of the founders of Radialpoint] and a handful of other people decided to scrape together the money to bring the idea to life," explains Gozzo. By November 2015, Smooch was an independent company.
 
The idea behind Smooch is simple: Customers want to interact with brands through the channels they use every day, like Messenger or Snapchat—not by email, through the company's website or, even less so, by phone. This is the solution Smooch offers its clients.
"We offer companies the possibility of communicating with their customers through the channels those customers prefer. Smooch centralizes conversations in a single place and archives them. We allow businesses to use the data harvested and draw conclusions from it,"
 
There are many advantages to be had from this product, which is actually invisible from the perspective of customers, who have no idea that they are communicating via the platform. Smooch encourages interaction, increases satisfaction levels, brings customers closer to brands and generates sales. Plus, wasted time is minimized since conversations are asynchronous. "Everyone wins, including the companies that can better target customers' needs," emphasizes Gozzo.
Bringing service to customers
Smooch has a lot of big names on its client list, like software developer Zendesk, U.S. multinational Uber and the Four Seasons hotel chain. All turned to the Montreal start-up in order to integrate its platform into their products. "In concrete terms, these companies are getting communication channels, paid for on a monthly basis, as well as the traffic using those channels," states the entrepreneur.
In the future, Smooch aims to be the engine driving more than a billion messages per day, although for the moment it manages a mere "several million," according to Gozzo. To accomplish this long-term goal, the company is counting on its teams in its Montreal and San Francisco offices.

No matter what the future brings, Mike Gozzo is happy to have remained faithful to his initial vision and will continue to make consumers' lives easier. "A lot of new companies have been started in recent years with ideas about using automation and robots, artificial intelligence, etc. But what is more important, above and beyond all that, is to find a real problem to solve. That's what we're doing with our approach: We're using our heads to bring consumers a real solution," he concludes.
Smooch in numbers
31: Number of employees
$10M: Venture capital raised
34: Mike Gozzo's age
Want to learn more?
Visit Smooch's website