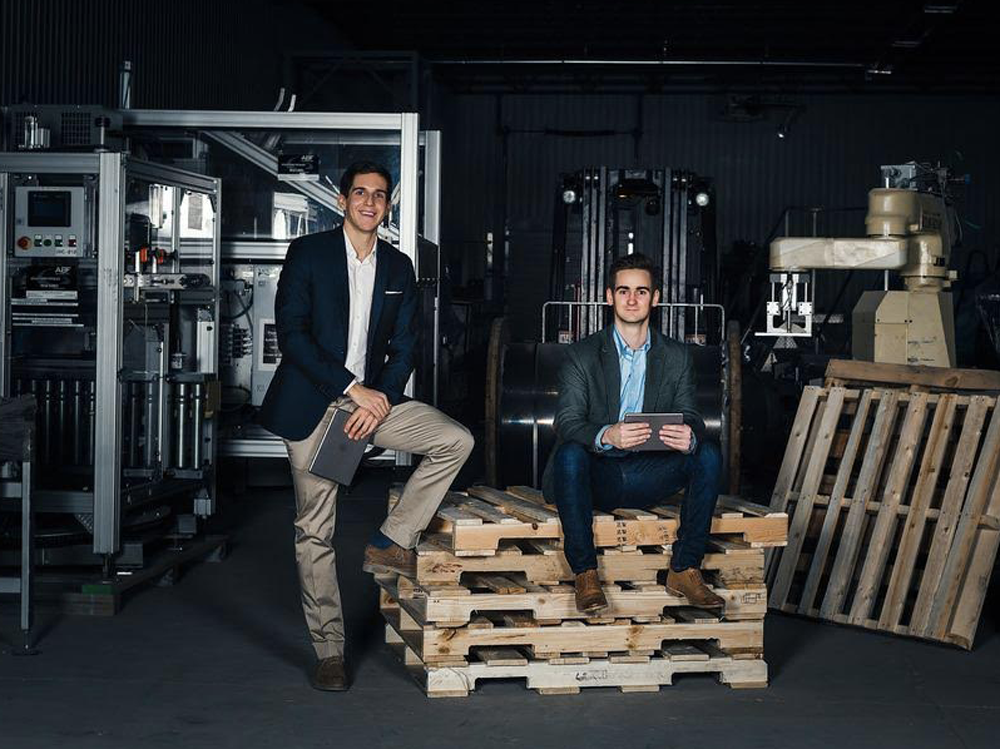 Poka: Bringing Manufacturing into the 21st Century
Alexandre Leclerc and Antoine Bisson's Story
When a machine breaks down on an assembly line, every second counts. While someone is leafing through a thick instruction manual searching for the solution, the rest of the employees are less productive and, as a result, products risk being late and customers, unsatisfied. To speed up the process, entrepreneurs Alexandre Leclerc and Antoine Bisson created Poka, a social network for factories.
Poka is a combination of YouTube and Facebook for manufacturing companies. Instead of sharing personal videos, workers film themselves resolving malfunctioning equipment at work. If another employee runs into the same issue at a later date, they can simply follow a step-by-step video saved to the platform. This turns out to be a much more efficient solution than reading and interpreting written instructions. "One client told us they managed to resolve an issue that would usually take 4 hours in 10 minutes," says Antoine Bisson, 27, Co-founder and Chief Technical Officer.
But the web service is not just for equipment repairs; it also facilitates training and the transfer of knowledge within a company, even if it's a multinational. A new employee in Tennessee can learn to work a metal press by watching a video created by a Drummondville-based colleague with 32 years experience.
Discover also : E-180: When great minds think alike
"Anyone can buy equipment. What distinguishes one manufacturing company from the competition is expertise. Poka documents and shares that know-how."
-Alexandre Leclerc
Leclerc Cookies and Poka
Alexandre Leclerc's family founded Leclerc cookies. Since the age of 12, he has been working for the family business in every role imaginable, from the offices to the factory floor. In short, he was in the optimal position to understand the challenges of transferring knowledge between employees.
But it was not until his late teens, when he followed his father to Pennsylvania to open a new Leclerc cookie factory, that he actually understood the magnitude and impact of the problem. "We lost four of our eight mechanics in two months. And we realized we had nothing documented."  They searched far and wide for solutions in the market, but their efforts were in vain.
Like many good ideas, Alexandre Leclerc's eureka moment came while he was in the shower. "My water heater was not working," said Alexandre Leclerc. "I looked up my issue on YouTube and two minutes later, my problem was solved." It was at that very moment that he recognized the potential of videos for factory troubleshooting.
Encouraged by his father, the young entrepreneur presented the idea to his friend, Antoine Bisson, who had just finished a software engineering internship at Microsoft in Seattle. Over the span of a weekend, the two men made a product outline and decided to go into business.
The founders of Poka know that they were fortunate to have a great company willing to test their product at the outset. Their partnership with Leclerc Cookies enabled them to raise a $2.5-million investment when they were just "two guys in a Ford Focus with a laptop," recalls the entrepreneur.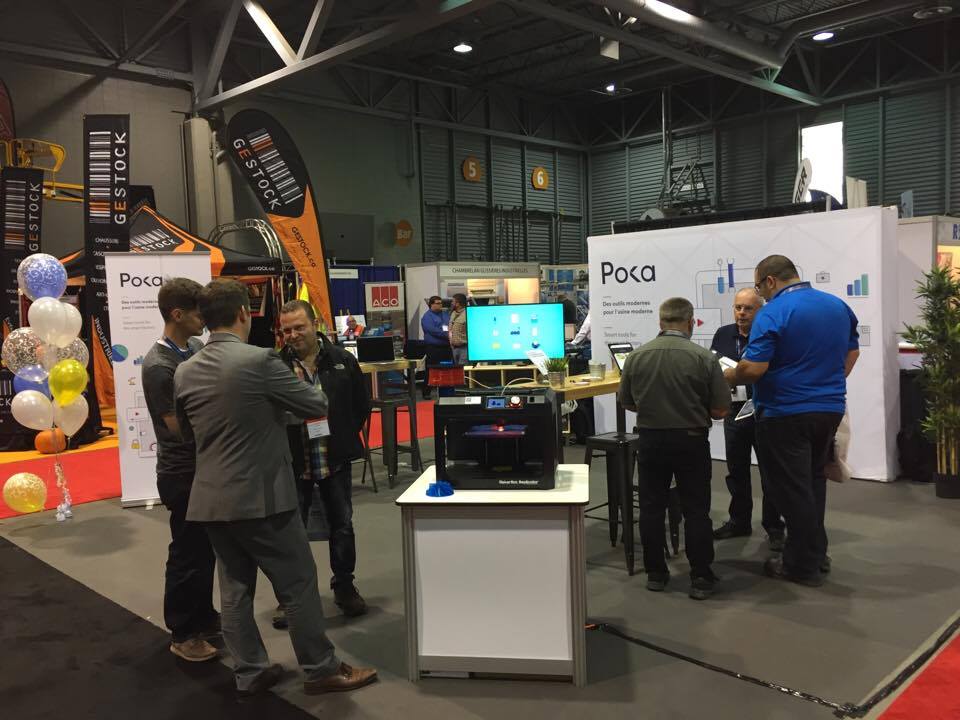 Their involvement with Leclerc Cookies also informed them on how to meet the needs of manufacturing companies. "Many startups only connect with their clients after the product is launched," observed Antoine Bisson. We made sure, from the start, to create a solution that would be as relevant to a metallurgical company as a biscuit manufacturer. "
This approach allowed Poka to grow quickly. The company went from 0 to 32 employees in two years after its launch in 2014. In addition to its Quebec team, vendors will soon be hired in the United States to better penetrate the US market. The two co-founders also have their sights set on Europe. "The European manufacturing industry has a long history, explains Alexandre. Their initial reactions to two 27-year-old guys going on about a new way of communicating were less than enthusiastic. But when they saw the solution, they immediately understood the purpose and relevance. No company said that they didn't need it."
Want to learn more?
Visit Poka's Website
Poka in Numbers
32: employees
6.5 million: investments collected by Poka in Quebec and Silicon Valley
11: countries where Poka is used
4: number of languages ​​that Poka operates in -French, English, Russian, Spanish.
45: customers
4,000: users on the platform