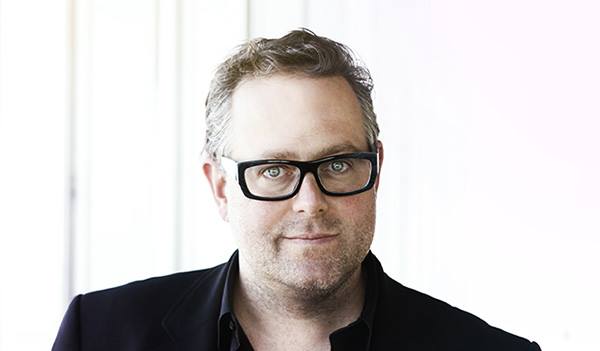 A lesson in the art of persuasion
How-to
Thursday, October 8, 2015
Presenting your business plan to investors is a key step in developing your business project. Serial entrepreneur and investor, Alexandre Taillefer shares his best advice for preparing an effective, relevant and, most importantly, convincing presentation.
Training
As in many other disciplines, the art of making strong presentations improves with practice! According to Alexandre Taillefer, "You have to memorize your speech. Leave no room for improvisation. Investing the time in your presentation today will help you succeed tomorrow."
In addition to representing your project, you also need to be able to present yourself well and answer any trivial questions that arise, such as that innocuous question, "What do you do?" You should take the time to fine-tune your answers, polish your presentation strategy and prepare answers to various questions. 
Be concise
Keep it simple by going to the core of the issue. Your presentation should be brief, energetic and create a lasting effect. In a matter of seconds, you have to be able to summarize the idea behind your company, its market and its challenges.
"In my opinion, the best pitch is one that lasts 33 seconds during which the entrepreneur is able to clearly articulate the business's position."
Alexandre Taillefer
Be realistic
The people you have in front of you during your presentation are seasoned professionals. You have to convince these experts that your business plan is serious and sound and refrain from trying to impress them with utopian forecasts. Present projections with realistic results that demonstrate that your business will address the needs of targeted customers.
Discover also : Chat with Alexandre Taillefer
Believe in yourself and your product
According to Alexandre Taillefer, self-confidence is an essential quality for an entrepreneur. "I like seeing the determination and fire in the eyes of entrepreneurs. In business as in life, we never have two opportunities to make a good first impression. You can see this on the TV show "Dans l'oeil du Dragon." My decision is often made in the space of a minute. If I was not captivated from the get-go, the entrepreneur has to work very hard to grab my attention."
Your credibility will be based on your first few sentences. Believe in what you are saying. By being convinced yourself, you will be convincing! Your first words are crucial. Tell your story in an authentic way, using strong terms such as "My company's mission will be to..." and "My vision is as follows...."
Clearly expose the issues and discuss your needs
"Being an entrepreneur requires skills and intellectual honesty," explains Taillefer. "We must be able to address problems and propose a solution for each of them. This is central to the presentation of the product offering."
Your presentation to investors is no time to be shy. Instead, take the opportunity to clearly express your needs, including those in addition to the capital requirements. Whether it's marketing, technical support or media relations, this is not the time to be shy because support is what you came for. And that's a good thing because what you came looking for is right before your eyes.
Preparation, discipline, self-confidence and persuasiveness: the four elements you need to project to convince your future investors!