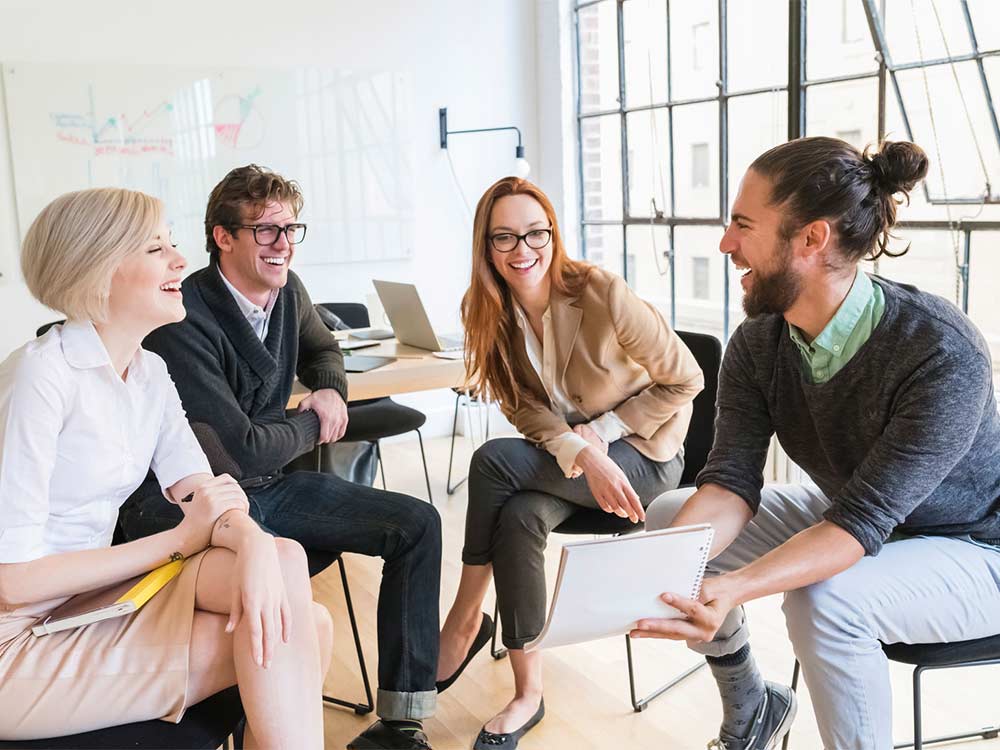 Crowdfunding: tips for a successful campaign
How-to
Presented by

More and more young entrepreneurs turn to crowdfunding to start their businesses. How to make sure your campaign is a success? Here are some helpful tips.
Successfully launching a business project by obtaining financial backing directly from the general public is the stuff of dreams for many entrepreneurs. For 1083, a company that caused a media sensation a few years ago in France, the dream came true. The manager of a small shop in the Ardèche region had an idea to launch a collection of eco-friendly jeans and footwear using raw materials made in France within a radius of 1,083 kilometres, which is the distance between the two French cities that are the farthest away from one another. A crowdfunding campaign was launched on the platform Ulule, which is well known in Europe. Ulule arrived in Canada in 2015, with the National Bank as its partner.
1083's campaign focused on the project's eco-friendly values, its reliance on local craftsmanship, and the likeable young man, Thomas Huriez, who came up with the clever idea that soon had many people wanting to back it. Pre-orders were nine times greater than the company's goal. But success on this scale requires a carefully laid-out strategy, long before the adventure begins.
What's your target audience?
To make sure your crowdfunding campaign is on target, start by determining who exactly your project is aimed at. Answering that one simple question will help you to find the right words, the right tone and the right visuals to draw the attention of the audience you're after.
Are you reaching out to millennials in general? To women in their thirties or forties with a focus on health and wellness? To young urbanites following the latest tech trends? Or people concerned with the environment?
Maybe there's a relatable anecdote explaining how your idea came to life? If so, use it. People love a good story. Or perhaps you have a real star on your team, like a well-known personality or someone who just knows how to draw public attention? Don't hesitate to place this person front and centre. People love to put a face to a project.
For more information, read the full article on National Bank website.