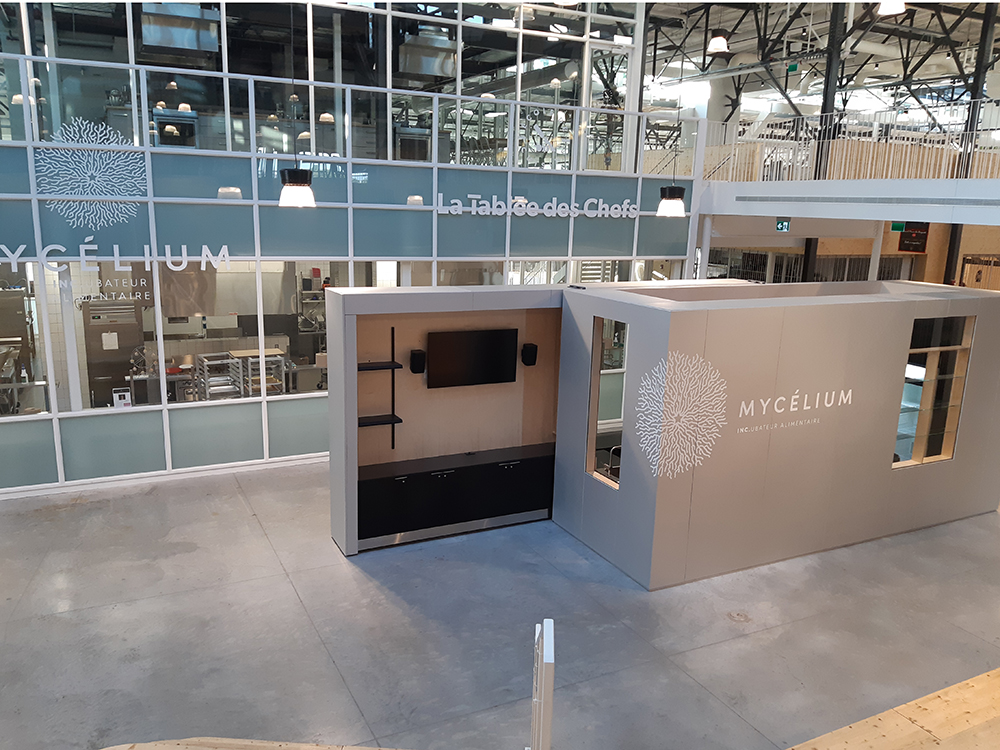 Mycélium: Supporting innovation in the food sector
Horizons
Since the start of 2019, Quebec City has been home to an agrifood accelerator that enables young entrepreneurs developing value-added products in the food sector to benefit from a program offering support, training and mentorship. Here's the fruit of our conversation with Jean-François Lessard, Mycélium's coordinator, who discussed what the initiative has to offer.
Named after the branching root systems of mushrooms, Mycélium offers innovative young people a multifaceted program spread over a one-year period. An initiative of the Ville de Québec and managed by AG-Bio Centre along with partners such as Capitale entrepreneur, which handles the training and coaching aspect with help of stakeholders such as the INAF, the Université Laval and the École hôtelière de la Capitale (ÉHC), Mycélium welcomes participants of any background who are aiming to realize an innovative food-related business initiative, whether it relates to recipes, packaging, fabrication processes or commercialization. 
Through the program's different components, Mycélium aims to steer innovators towards developing, promoting and marketing their product or line of products. By associating with a range of players in entrepreneurship, the organization located in Quebec City's Grand Marché aims to become the hub for the region's food ecosystem.
Mycélium is particularly aimed at new entrepreneurs who would like to learn how agrifood projects are developed. As Jean-François Lessard explains, the great majority of incubated entrepreneurs come to the program with just one goal: "We're here specifically to support and assist them and lead them towards making their initiative a viable commercial reality." 
Training for a better launch
The current program, notably subsidized by the Commission scolaire de la capitale, costs $3,000 for one year and includes two components, one in education and the other in experimentation. During the course of the year, participants take part in 120 hours of mandatory training in the areas they will need in order to bring their project to fruition, whether that is accounting, development, marketing techniques, etc. 
Participants benefit from access to a network of mentors selected by the ÉHC offering 22 hours of specific mentorship, depending on the needs of the entrepreneur. Plus, attendees take part in various workshops and three on-site visits to manufacturers.
Kitchen magic
Besides training, Mycélium has a 1,500-square-foot kitchen with storage space that participants can access for 40 hours each month in order to experiment and refine their research.
"I've been in the food business for 24 years, I've worked for big companies in this sector who had their own testing laboratories, but I've never seen a prototyping facility like this one."
Jean-François Lessard
Testing the market
Since future potential customers' reception of and interest in the product is important for its marketing, participants also have access to the Espace innovation, a site for commercial experimentation within the Grand Marché, where entrepreneurs can showcase their products and offer samples. It should be noted that this space (like the experimental kitchen) is also available for rent to innovative entrepreneurs. In addition, Mycélium hosts a conference series at the Grand Marché on the third Saturday of every month. 
Mycélium welcomes its second cohort of participants this fall, but beginning in 2020 it will accept three cohorts per year. 
 
WANT TO LEARN MORE?
[email protected]
418-835-2110