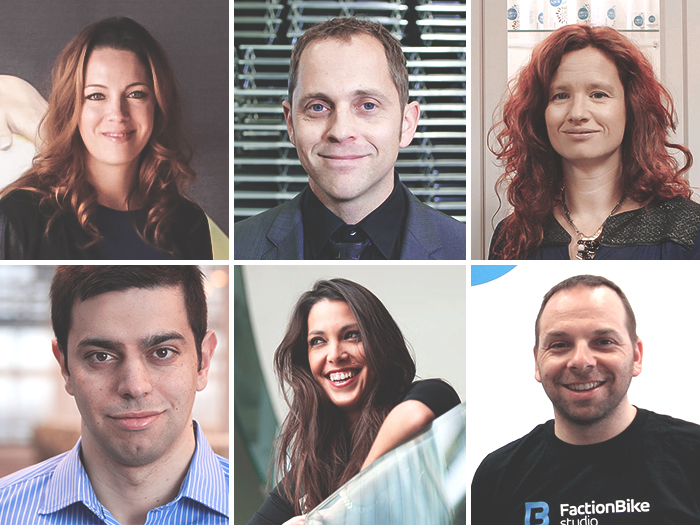 OSEntreprendre Challenge: 6 former winners who shine!
OSEntreprendre Challenge
The OSEentreprendre Challenge rewards young promising companies. Each year, it provides an opportunity for 2,000 new entrepreneurs to present their project in an effort to win scholarships, broaden their network and share their passion! Discover six former winners who are now on the road to success!
1. MOHAMMED HAGE of Lufa Farms
Winner of the First National Award in the Bio-food category in 2011
A visionary businessman, Mohamed Hage founded Lufa Farms with the idea of growing vegetables on Montreal rooftops. What seemed at the time like a crazy idea later became a reality: in addition to being the first worldwide, these commercial greenhouses feed thousands of Quebecers daily.
Click here to read the full article. 
2. ELIZABETH STEFANKA of STEFANKA
Recipient of the Grand Prize for the Youth Entrepreneurship Challenge, "Favourite" Award 
Women's Entrepreneurship and Audience Choice Award in 2015
Elizabeth Stefanka has ambition to spare and a well-defined vision of women's fashion. At 29, she manages a company that designs interactive booths to find clothing adjusted to each woman's unique body shape. Learn more about an entrepreneur who decided to do things differently. 
Click here to read the full article. 
3. CHANTAL HOULE of KEFIPLANT
National Winner in the Success Inc. Category in 2015
It was during a sabbatical year that Chantale Houle discovered kefir, the result of a symbiosis of yeast bacteria. Without any scientific knowledge, she trusted her intuition and curiosity to go into business. Discover the woman behind the first Canadian plant-fermenting company!
Click here to read the full article. 
4. Christian Côté Palac industries
Regional winner in the Technological and Technical Innovation Category in 2015
Christian Côté has revolutionized the transportation pallet, combining ecological values and a sense of innovation. Today he heads the first Canadian company to manufacture galvanized steel pallets that are both sustainable and affordable. Discover how this businessman had the idea of transforming freight for the better!
Click here to read the full article. 
5. Erick Auger Faction Bike Studio
Winner of the First National Award for Business Services in 2011
For Erick Auger, cycling is a world unto itself. And it's a world that doesn't stop rolling. Since his beginnings in Jonquière, where he founded Faction Bike Studio, a workshop that designs and produces bicycles, this former high-level mountain biker is out to conquer the world.
Click here to read the full article. 
6. MÉlissa Harvey Zorah Biocosmetics
National Winner for the 2nd prize in the Exploitation, Processing, Production Category, 2007
During an internship in Morocco, Melissa Harvey discovered a co-op of Berber women who cultivate argan trees with the purpose of producing argan oil. She wanted to help these women, so she bought a batch of their oil, which she resold back in Montreal at the Jean-Talon Market. It was an instant success; Melissa depleted her stock very quickly. Faced with immediate success, Melissa cofounded Zorah Bioscosmétiques. Her company is the only one in North America to offer fully organic cosmetics, ecological and she rivals the great players in the cosmetics industry, which uses mainly synthetic products in its manufacturing.
Click here to read the full article.