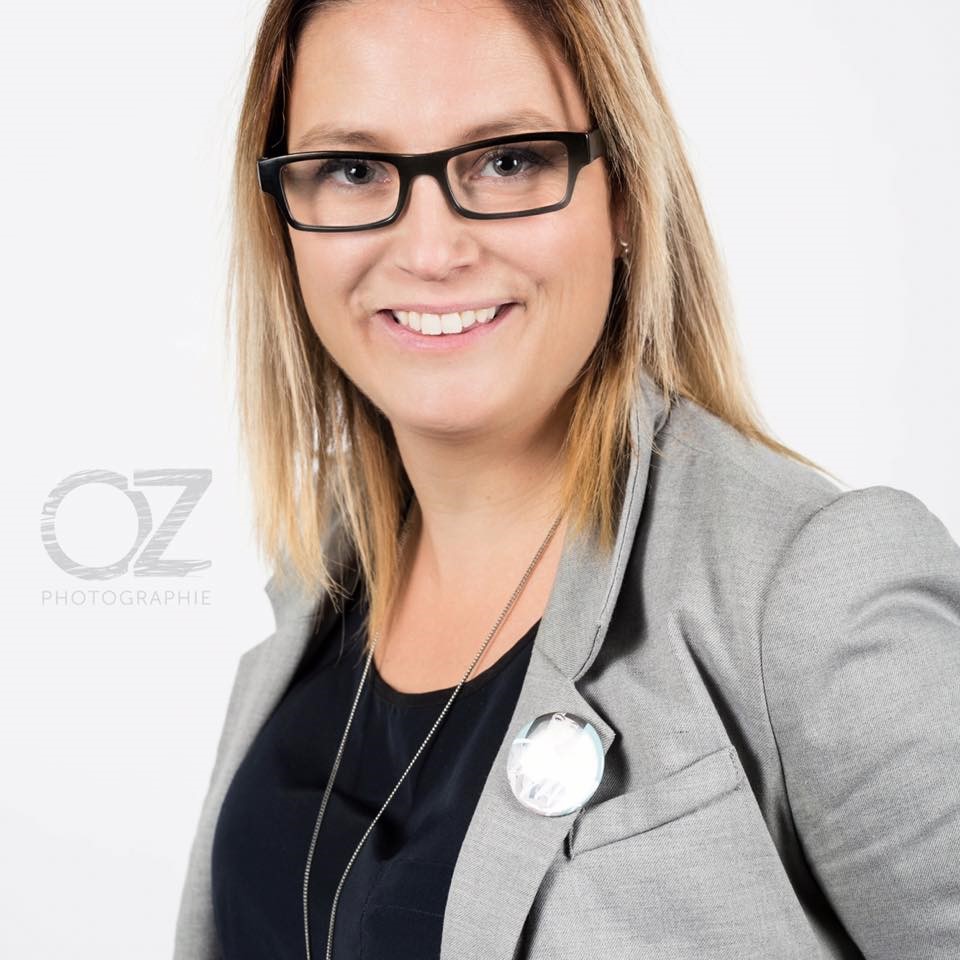 Being a mom in business
Christine Marcotte's Words of Wisdom
When I founded Réseau des Mères en Affaires (RMA), I had such a bad case of impostor syndrome, I organized my first networking event on the same night as my birthday, telling myself that at least in a worst-case scenario I'll get to see my friends and I won't be alone. But to my great surprise, after just putting up a website I made and a Facebook event, over 45 mothers in business came, and I only personally knew about a dozen of them!
Operating since October 8, 2014, the RMA reaches women across 20 regions of Quebec. Training sessions, workshops and conferences are offered to equip entrepreneurial moms so they're ready to face any challenges they may encounter during their journey as an entrepreneur, and as the head of their family!
Mothers in business are a separate category from other businesspeople. Most start a business in order to create a better balance between work and family life—having a more flexible schedule is great since managing a family is like running an SME on its own! And as with any entrepreneur, money is key. Mothers in business need to stand out from the crowd and make a place for themselves in a milieu that can be difficult, and RMA meet-ups help a lot by providing supportive human contact.
In fact that was one of the ideas that led to my starting Réseau des Mères en Affaires: real human contact. Creating business relationships that were as strong as friendships. To really get to know the entrepreneur herself and not just the business she was running. To be able to just be yourself. I'm a mother, and I can't go out for breakfast every week because I have four children to care for every morning before school and daycare. I also have trouble working 5-à-7s downtown into my schedule since that's the time I give the kids their dinner, help them with homework and give them their baths. But on the other hand, I can do a load of laundry while answering emails, go to my kids' doctor's appointments and do some work after I've put them to bed.
As a graduate of the Cégep de Jonquière in arts and media technologies, I use my understanding of communication every day in my business. Whether creating a Sur la route Show video for YouTube in order to meet other mothers in business across Quebec, authoring a book on achieving work-life balance for the self-employed or writing blog articles, I always find a way to combine my two passions: communication and events!
I learned a lot about entrepreneurship and logistics through my former business, Mademoiselle en boîte, which offered a box of beauty supplies delivered monthly. It even gave me the opportunity to take a business trip to Paris! Meeting people in the beauty and fashion industries and creating partnerships that would help both my businesses was a great experience!
I also earned a lot of experience working for the Montreal Alouettes football league for nine years, where I was able to climb the ranks within the company. The teamwork, the victories, the Grey Cup, the bitter loss in Montreal in 2007, it was all an excellent education, despite the fact I was not working for myself. It was during those years that I had my first three children, three beautiful boys 
Motherhood allowed me to start my first business, La Souris Coquine, événement 100 surprises, in which I organized all kinds of events, such as weddings, children's parties and corporate events. In existence between 2009 and 2015, the company allowed me to partly support my children while I nursed my mother—my hero—who lost her battle with cancer within six months at the age of 57. It might sound like a strange thing to say, but without that experience I might not have started RMA. 
Having quit working for the Alouettes to take care of my mom and support my dad, my event planning company helped take some of the pressure off my kids' father, even though it didn't earn a lot of revenue. That company's client list inspired me to start RMA, since I was myself a mother in business. 
Being a mother in business in not easier or harder, but just a completely different experience on a day-to-day basis. While it's true you can make your own schedule, since the children usually come first I often work very early in the morning or late in the evening. The mental workload for moms in business is often higher, because in addition to managing your business, you are also managing your family. The financial stress is often hard to deal with when you have mouths to feed.
So being able to get together with other women living the same reality once a month, without any restrictions in terms of location or attendance, to develop business contacts that often turn into friendships and to be able to access training in order to improve your business, all these advantages make the adventure of entrepreneurship so much more fun!
RMA's annual conference is a testament to our success! The fourth edition will take place October 19 to 20, 2018. Every year we have doubled the number of participants. The conference is 36 hours in which women in business from across Quebec get together to attend talks and focus on themselves for a change! Investing in yourself is very difficult for women in business, but it's really important to take care of yourself and invest in your training, plus taking a break needs to be a priority. 
Educating mothers in business across Quebec and equipping them to succeed is both my passion and my mission! 
Want to learn more?
Visit the Réseau des Mères en Affaires website