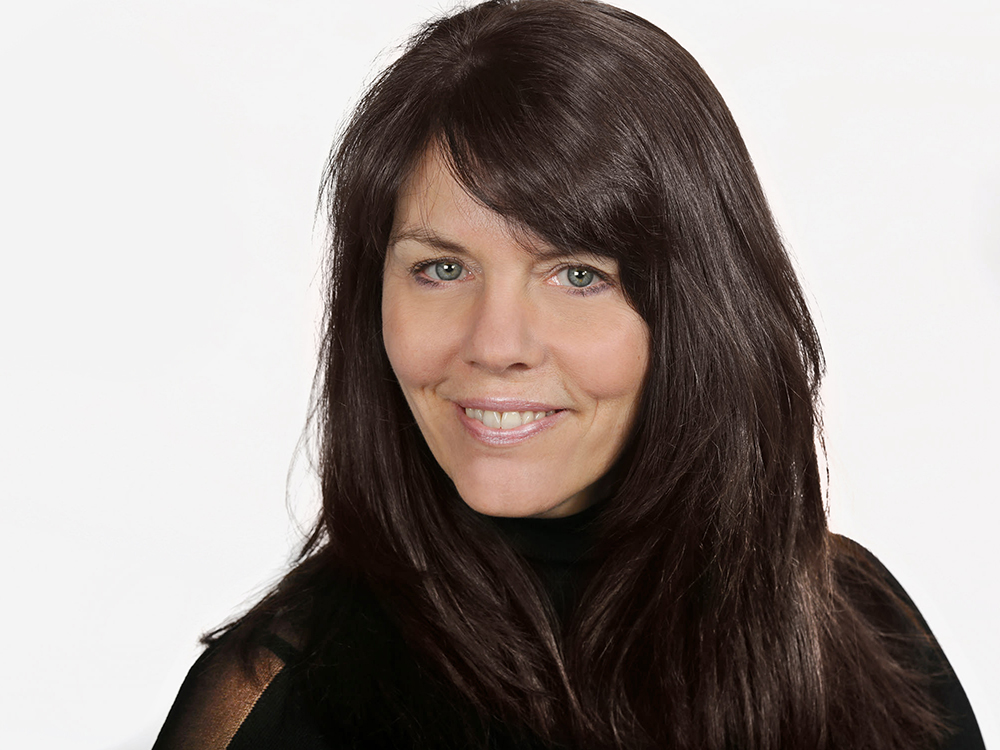 When a successor reaches new heights
Brigitte Jalbert's Story
Although she had planned to pursue an artistic career, Brigitte Jalbert decided instead to take over the family business, Carrousel Packaging Inc. The company specializes in the distribution of food packaging, industrial products and machinery. Today, at the head of a company with 300 employees, Brigitte Jalbert talks about her career and the issues of taking over a family business in Quebec.
Founded in 1971 by Denis Jalbert, Carrousel Packaging Inc. is a family success story. In May 2011 on the fortieth anniversary of his company,Mr. Jalbert finally passed the torch to his daughter, Brigitte. "When I joined the company in 1986, it had 30 employees. We are now nearly 300 employees in four locations around Quebec with $125 million in revenue," said Ms. Jalbert, whose primary mission was to develop the marketing department within the family business.
In Brigitte Jalbert's mind, taking over the business was a gradual, natural process. "As I gained experience in the business, I became aware of the economic issues, development perspectives and growth," she said. I became Vice-President in 1997 and took over the management of the company in 2011. I wanted to be the person who ultimately decides. I wanted to bring my vision of business forward."
Discover also : Success in succession
"I had a last name – it was up to me to make a first name for myself."
Brigitte Jalbert
The company was then structured with input from key people and the creation of management and administration committees. The management reorganization caught the attention of some: Not only did the company find itself ranked as one of the 50 best managed companies in Canada in 2012 in a competition organized by Deloitte, but it has also qualified for the ranking every year since.
The challenges of business succession in Quebec
In Quebec, the majority of SMEs are family-owned, and the family heirs can sometimes struggle with succession-related disputes. Only a minority prepare to take over. According to Marc-André Messier of the Quebec Business Transfer Centre (CTEQ) in Montérégie, "It is imperative that every Quebec company integrate a succession process. Quebec is experiencing its first wave of firms that are passing on the torch."
A model of partial familial succession: Between heritage and continuity
For many years, Denis Jalbert was the sole shareholder of Carrousel. In 1997, four people held 80% of the shares: Brigitte Jalbert, her cousin Serge Mérineau and two sales managers with no family ties. They all play an active role in the decision-making.
Carrousel opted for a partially familial transfer of ownership. This form of succession is successful when the manager is qualified and shows areal interest in the company's success.
One takeover leads to another
Carrousel owes its success to its ability to look into the future and anticipate challenges. "My cousin Serge will be retiring within three years.We've already discussed all the options available to us," explains Brigitte Jalbert. "We'd like to redistribute part of his shares in the company in order to perpetuate the same spirit that has guided us for over 40 years," she continues. "If we have the qualities and skills in-house, why look elsewhere? We want to stay true to the values at the core of our success, which are preserving the family spirit and promoting dialogue."
Carrousel Packaging in Numbers
44 years in business

300 employees

CDN$125 million in revenue

4 locations (Boucherville, Drummondville, Montreal, Quebec)

10,000 products

45 trucks

26,500 m

2

 (285,000 ft

2

) of warehouse space
Want to learn more?