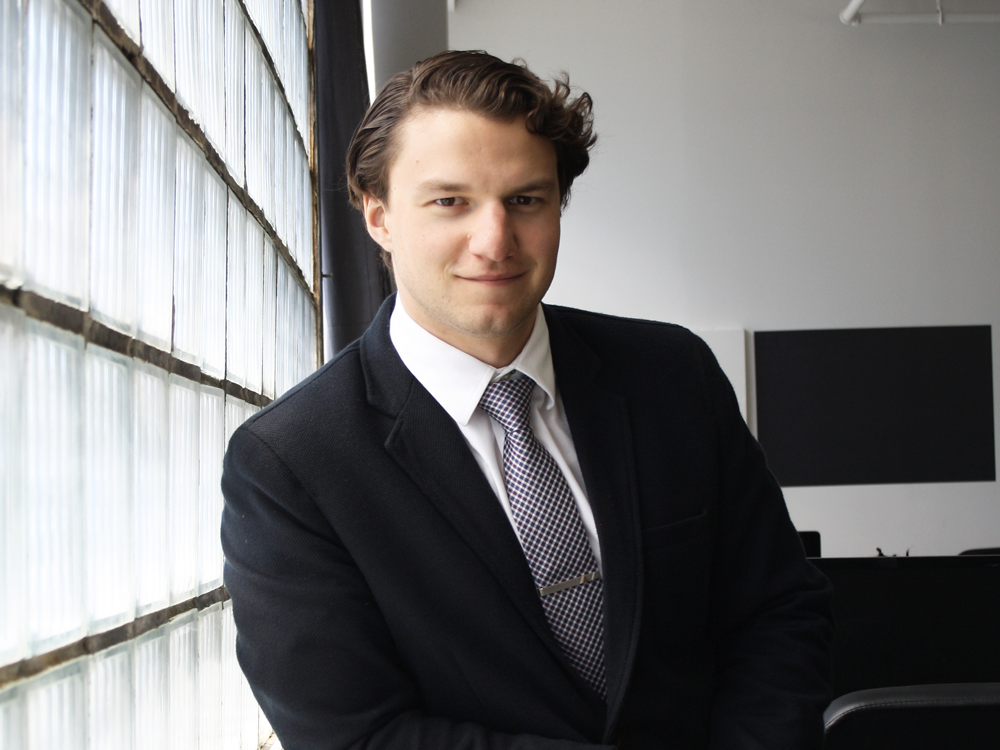 Success favours the brave!
Arnaud Montpetit's Story
Monday, December 14, 2015
For Arnaud Montpetit, going into business seemed like a no-brainer. More than two years ago, this young CEO launched Poudre Noire, a digital agency combining the areas of expertise of science and creativity, marketing and business strategy. Here's an example of an aspirational career path that isn't all smoke and mirrors. 
Arnaud Montpetit is a young, dynamic and ambitious man. Having graduated from university in 2012, he was able to find a job immediately after. "I received my degree on a Friday and I started work the following Monday." After three months on the job, he announced to his boss that he wanted to go into business for himself.
A burst of creativity based on scientific data
Arnaud Montpetit and his partner wanted to develop an innovative and attention-grabbing web service concept. And the Poudre Noire agency was born. This Montreal entity offers: digital commerce and marketing, web development, integrated communications and consulting services. In December 2012, Arnaud's former employer became his first client.
Family: a source of entrepreneurial inspiration
This company president, who's barely twenty-five years old, recognizes that the defining moment came about when he was doing an internship at a communications agency. "I always knew I wanted to do this. This internship strengthened my motivation. I also launched my first video service business in college. Many of my family members are very active entrepreneurs. These are the people who inspire and help me."
He has a Bachelor of Business Administration with a concentration in marketing and a Master's in e-commerce from Université de Sherbrooke. His uncle is his mentor and he credits his family as the engine that drives him. 
The third year of operation: The entrepreneur's age of reason
Poudre Noire has created a niche in the agri-food industry and they just bought out their financial angel, who has provided support and guidance to Arnaud Montpetit and his team for two years.
"You need to respect the client. At Poudre Noire, our motto is honesty."
Today, the agency has 10 employees. When asked about his team, Arnaud Montpetit says, "Having a team that depends on me is one of the sources of my motivation. I want to succeed with them and for them."
When asked where he sees his agency in five years, Arnaud smiles. "We would like to replace the large digital agencies and infuse a youthful energy into our industry."
The future belongs to those who start early.
Poudre noire in figures
25: the average age of an employee

10: the number of employees

75%: Poudre Noire's annual growth
Want to learn more? 
Visit Poudre noire's website