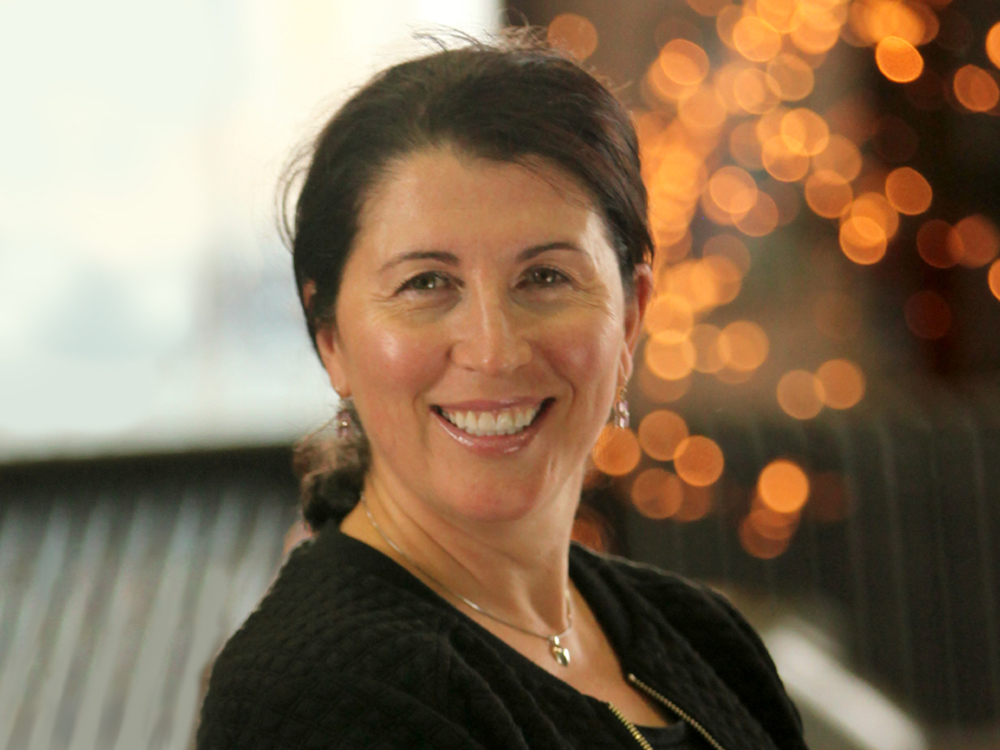 Simoneau: Growing beyond obstacles
Nancy Simoneau's Story
Monday, September 18, 2017
Nancy Simoneau became President of Simoneau, a business founded by her father, practically overnight. But before she could lead her company to earning millions, there were some hard times to overcome first.
"I'm Nancy"
In 1984, René Simoneau founded a company that maintained industrial boilers. His daughter Nancy, still a teenager at the time, was already showing an interest in entrepreneurship. A few years later, having attained an HEC diploma, she worked her way through practically every department of her father's business, from the reception desk to accounting. As an agent of the company, she needed to know every piece of equipment by name, locate it from suppliers and deliver it to worksites. She quickly moved up the ladder, from sales agent to Vice-President of Operations.

During that period she was about 25 and struggling to earn credibility in the eyes of her father's employees. "When someone would ask me my name, I would just say, 'I'm Nancy.' I didn't want a free ride because of my last name.'"

The understanding she developed of both the company and the team would be essential for effecting the changes she planned to introduce later: Her idea was to reorient the company from being a service business to becoming a manufacturer. She wanted Simoneau to make the boilers and have their combustion units as the heat source for buildings. Her idea really motivated her. "At HEC I learned that manufacturing or having a product created value for businesses. I spoke to my father about it. He thought about it for a day and then he said, 'Okay, but you're the one who'll be doing it.'"
Rough times ahead
By 2001, René Simoneau had gotten older and his company had started to change. Then came 9/11. "The world is getting too crazy, I don't want to keep doing this," he told his daughter. "At that time I didn't realize that I wasn't really ready to take over as President," admits Nancy, laughing. "If I had known what would happen after I took over, I probably wouldn't have done it."

Her father's exit coincided with the company's most difficult period. Simoneau was going through a restructuring and their customer base was changing. Expenses were still coming in, but the company's revenue was in free-fall. The President (and mother of three children) went into survival mode. "I was afraid for my parents' assets. Every morning I was literally working to try to save their retirement fund."

She finally decided to buy her parents out, figuring that she had less to lose, at the age of 32, than they did. She decided on a strategy and held onto it for all she was worth.
 
A light at the end of the tunnel
During those difficult times, she received help from the Groupement des chefs d'entreprise, where she met trustworthy, encouraging people. "They helped me arrive at a few major realizations and allowed me to see that all companies go through cycles and stages of growth. All I had to do was stay true to my vision and my objectives."

The association also taught her the importance of breaking out of her isolation. "As the head of a company, there are things you can't share with your employees, or even with your spouse or family, because it would upset them. It's important to find trustworthy people you can confide in and who will be objective about your business's circumstances."
 
On the path to growth
This difficult period finally resulted in positive repercussions. With hindsight, Nancy realizes that the obstacles faced by the company were also their "biggest opportunity" to start again on a solid foundation. Highs and lows no longer make her fearful. Having faced adversity, she learned to defend what was most important: her principles and values. The experience caused her to develop her own style of leadership and attract people who shared her values. She appreciates each team member's strengths and places them in situations where they can shine brightest. "I pour a lot of love into the company and its employees. It's something I always aim for."

Today, the worst days are behind her. Simoneau is on solid footing and experiencing growth, led by a president who fully understands her market. "I think of myself as a businesswoman, but I don't think I would be as successful in a different business. With experience you come to understand your market, the customers, the competitors. Understanding all of that is what determines what your best next move is."

During her 10 years of struggling, did she ever consider quitting? "Never," she says without even a moment of hesitation. "I had a vision. There were some painful times and restructuring to get through, but I knew where I was headed." Nancy not only has enough determination for two people, but fully intends to continue leading her company into the industry's future.
 
Simoneau in Numbers
$25 million: Revenue generated by one plant in Boucherville and three offices with warehouses in Drummondville, Toronto and Hudson (in Wisconsin)
Between 20 and 35: Number of boilers constructed each year
30%: Percentage of management positions occupied by women