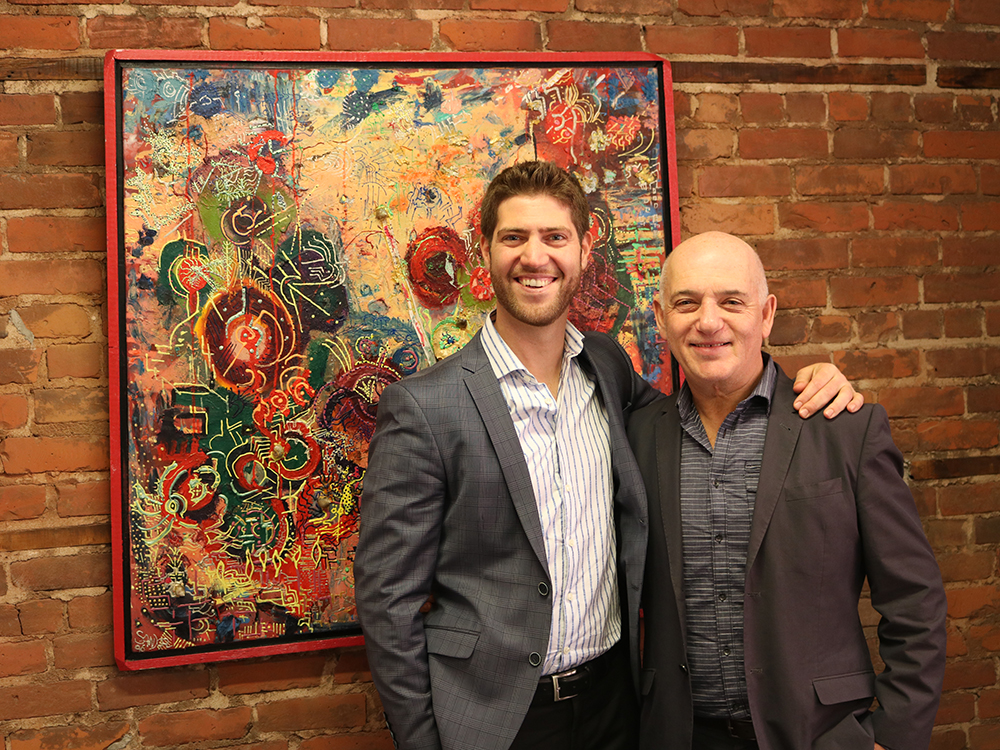 Mentorum inc: a successful entrepreneurial project
The Frohlich family's story
Intrapreneurship is a way of ensuring succession within a company. The Frohlich family is a good example of a successful intrapreneneuriale approach where collaboration and goodwill served growth. Discover how Jason and Julius Frohlich manage to blend family and business.
Founder of Language Research Development Group (LRGD) which launched in 2004, Julius Frohlich is an accomplished entrepreneur. He is also at the head of a business incubator whose activities focus on learning.
His son Jason worked for the family business for a long time before launching Mentorum and Mentorum Solutions, online solutions for the evaluation and monitoring of training programs. Jason Frohlich connects the users of its platforms with health professionals.
Discover also: The Faita family's story
Devenir entrepreneur : How did you manage to develop Mentorum within the Language Research Development Group (LRDG ed.)?
Jason Frohlich :  I let my idea develop for two or three years to get my father and his entourage behind me. I had to question my beliefs and justify my approach. I launched Mentorum in 2008, but it's in 2009-2010 that activity really started to pick up. Although I shared resources with my father's company, I truly wanted as much of my own autonomy as possible. 
I also wanted to surround myself with the right partners who shared my ideas and vision. As young intrapreneurs, you want to move quickly and jump through the steps quickly. It's important to take our time and set clear objectives.
Julius Frohlich : Mentorum is not the first company that Jason has launched. Already in LRDG, we created a division, which he led. Then he dealt with a second entity, and then we transformed the model and changed the product development. Mentorum is the result of all of these experiences. It is Jason's determination and vision that led to the birth of Mentorum.
Discover also : How to Become an Accomplished Intrapreneur
"The entrepreneur must take risks. He must dare, but he or she must also be well surrounded. "
Jason Frohlich
DE:What were some of the intrapreneurial challenges you have faced?
Jason Frohlich : Mentorum benefited from the structure and methodology of LRDG. So I was inspired by the company's DNA and positioning to launch Mentorum. Intrapreneurship is a vector of growth represented by huge responsibility, even when it's a continuation of a family project. Stress management is very important as there are good and bad days. We must be able to overcome them.
Julius Frohlich : In business, it's all about emotions. But beware of these instincts. For Mentorum, we had to listen to our emotional sides but we had to control them also. Emotion is necessary but not enough to go off of on its own. You need to balance emotions with experience. In business, it's all about balance. I am here to advise Jason and his team but he is now the master of the ship at Mentorum. I must respect his position, and his successes and failures.
DE :What do you get this from this Intrapreneurial Relationship?
Jason Frohlich : Julius is my father, and for that reason, he is a great example for me. The two main virtues he has taught me are respect and tolerance. Of course, we must make money. But that's not the point. As intrapreneur or entrepreneur, we have a social responsibility. We must be attentive to what is happening around us. Without credibility, we are Nothing.
Julius Frohlich : 
I come from Eastern Europe, where it's a culture of the father in the family making all the decisions. The relationship I have with my son is intimate. I trust his judgment and I believe in him. As a father but also as an entrepreneur. With Jason, I can now measure the potential of Mentorum. He reminds me that patience and openness are fundamental qualities.
Envie d'en savoir plus?
Visit the Language Research Development Group website.
Visit the Mentorum and Mentorum Solutions website.