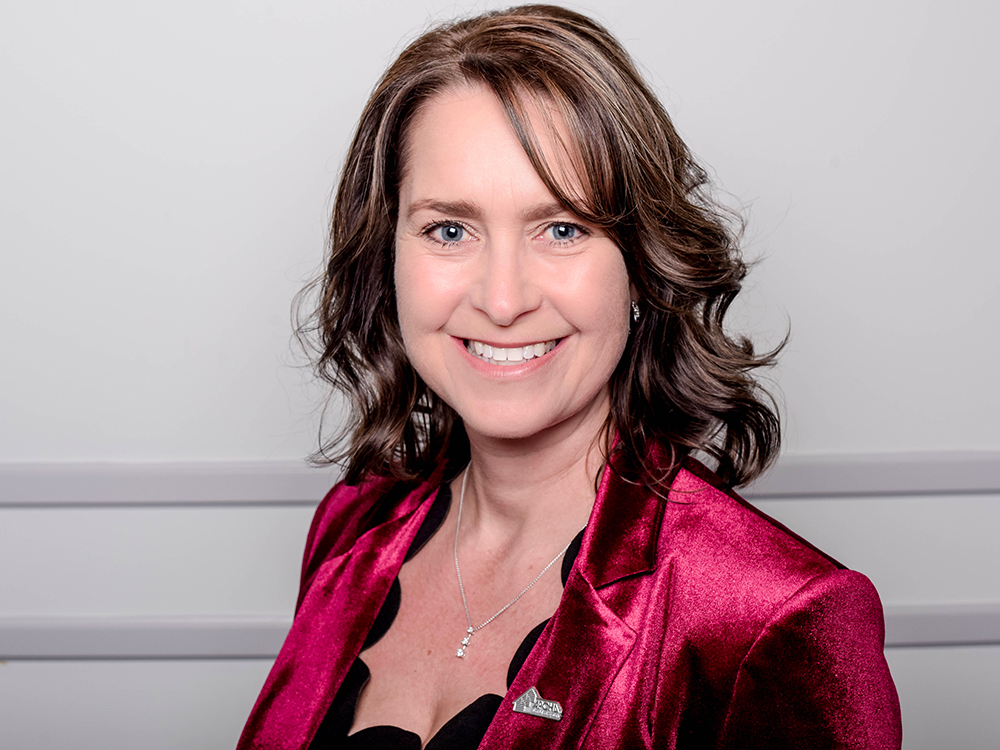 Maisons usinées Côté: Building success
Virginie Côté's Story
Maison usinées Côté was founded in 1988 in Saint-Lin-Laurentides by Réjean Côté and his brother. Today, Virginie Côté, the daughter of Réjean, has taken over the family business, backed up by her brother and a close-knit team.
At the start of the 90s, Virginie Côté was in Cégep and working part-time as a receptionist at her family's business. She pursued studies in administrative sciences, then travelled for a few years before returning to work full-time at Maisons usinées Côté, at her parents' request. "The family business was interesting to me because I had studied administration and accounting. In 1995, I started getting involved and I never left." Since then, Côté took on more and more responsibility until she became head of the company, despite the fact that her role had never been made official. "We're not very good with titles in my family," Côté admits candidly. "My father, for instance, still has the title of president. But in the last year, we've started making people aware that I'm in charge." In addition to being supported by her father, Côté is also supported by her brother, Raphaël Côté.
A company and industry in evolution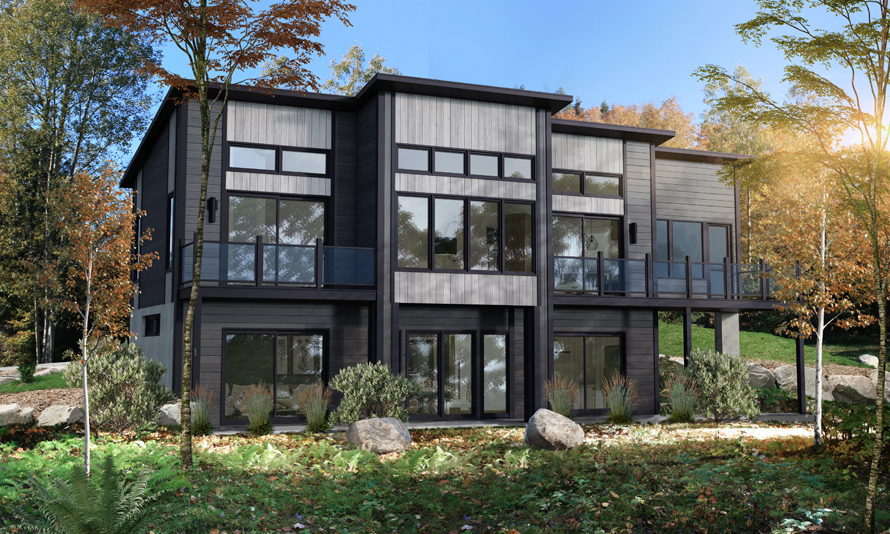 Once installed as president, Côté aimed to establish a board of directors and recruit experienced personnel in specialized areas in order to grow the business. As proof of the team spirit that pervades Maisons usinées Côté, some employees have been part of the company since its beginnings around 30 years ago. To ensure the company stays ahead of the competition and retains its knowledge base, it is looking to recruit. "I need to look outside in order to find people to add to our talented team and to bring new perspectives, to get out of our comfort zone," explains Côté. This is partly because since 1988, the sector has changed in terms of construction methods and the complexity and diversity of residences being built, but above all because the existence of the web has produced clients who are better informed on the industry and what their possibilities are. A quote for a home that would have taken half a day to create in the 90s can today take as much as two days, says the entrepreneur. "But we've always been considerate about responding to requests. We've adapted to that. We've hired other designers in order to better serve our customers." 
Customers first
The Lanaudière-based company offers its customers predesigned, personalized home models and also realizes plans provided by customers themselves, so long as those plans fall within the boundaries of what the company is able to manufacture. The team also handles customer service, which is its biggest source of pride. While the importance of this aspect of the business was handed down to her by her father, Côté emphasizes that she also wanted to put more concrete thought into its improvement, and to that end brought together the members of the board to determine what would best satisfy their customers going forward. At this point the slogan "We are completely devoted to you!" was born, which Côté said "naturally raised the bar" in terms of service. The company believes so strongly in the power of customer service that three years ago it set itself the objective of obtaining a referral rate of over 85 percent by 2020. "It's ambitious, but all our activities are geared towards this goal. We often ask ourselves the question, 'If it was our house, what would we do?'" 
Growth
Today, in addition to its head office, Maison usinées Côté has two more locations, one in Gatineau and the other in Rivière-Rouge. It was a decision undertaken with a lot of forethought. "It was a long time before we took the plunge because we were afraid our company culture might not transfer over very well. We didn't want just anyone selling our houses for us, nor for customers to lose that family-business experience." Thus the Rivière-Rouge point of sale was launched in the spring of 2006 by an employee who had been with the business since 1989. A scenario that was repeated with the Gatineau opening. "Reproducing a business model is a challenge," emphasizes Côté. 
"You have to be able to transpose your values while allowing each point of sale to have its own personality."
Virginie Côté
Growth is a well-thought-out process at the company. "My father always drilled into me to try and move slowly. Sometimes growth gets foisted on you without your being ready, because it's a function of the market, but as a general rule, we want to satisfy customers first before thinking about our sales volume." Nevertheless, Côté thinks quite a bit about diversifying the company's activities in the medium term because of the increasing scarcity of available land. "We're exploring the possibility of partnerships and alliances with other construction companies. Labour is increasingly hard to find, especially in carpentry and joinery. It might be interesting for some construction entrepreneurs to have their carpentry constructed at a factory or make modules for delivery. You just have to find the right people to partner with."
As the first female vice-president of the APCHQ's board of directors for metropolitan Montreal, Côté is very much in her element when it comes to construction, despite the fact that the sector is overwhelmingly male. "I'm one of three women on the regional boards. Personally, I get along really well with guys and I don't feel like I'm different than them, but it's true that having women around the table allows more questions to be asked. I would be happy if we were able to change perceptions that it's a man's field." 
Maison usinées Côté in numbers:
30: Years in business

3: Number of stockholders, all members of the Côté family
100: Number of employees
 
WANT TO LEARN MORE?
Visit the Maisons usinées Côté website