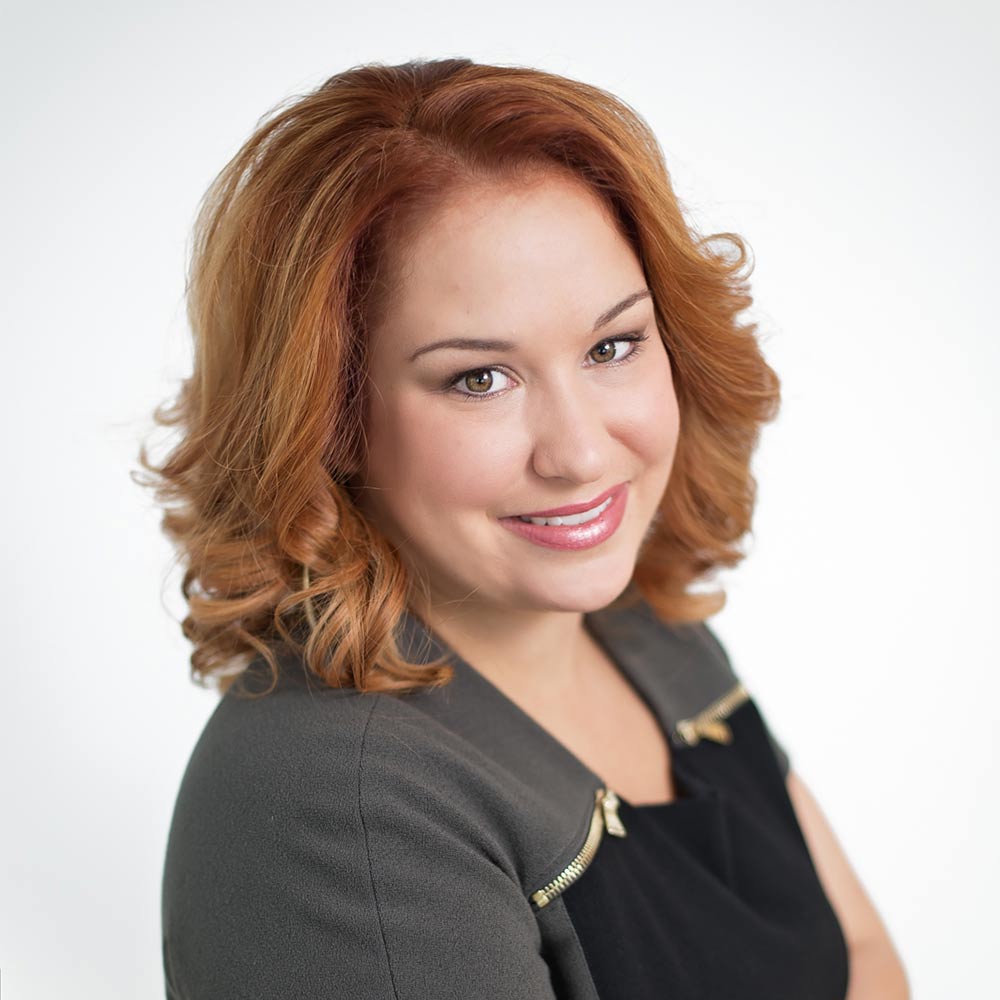 Groupe Desharnais: Next-gen creativity unleashed
Mélanie Desharnais's story
Monday, September 18, 2017
The granddaughter of the founder of Groupe Desharnais, the Quebec City–area auto repair and tire specialist, decided to plunge head-first into the family business, but only on condition they let her update the company's brand image.
Mélanie Desharnais always knew she would be taking over the family business from her father. At 11, she was already filing invoices. At 15, she was giving clients advice on tires. But at 20, after she finished an auto marketing and management degree at Northwood University in Michigan, she had a moment of hesitation: Wouldn't she rather take on some other career instead of assuming her predestined role in her grandfather's business? On the one hand she was very attached to the family business and had always envisioned being part of it someday. On the other hand, she also loved law and fashion, and she had an artistic side we wanted to put to use. She gave herself a year to decide while working at a Desharnais dealer. Twelve months later her choice was obvious. "I said to myself that I would focus on making the garages sexier, do something different with the workshops, and attract more women so that it wouldn't be such a man's world," she recalls.

So she became the company's sales and marketing director, as well as part of the 6.4% of women working in a specialized field in the automotive industry. Being aware that some customers were uncomfortable being in the garage, she created the "Pink division," which gave customers the option of being served by a woman.
See also: Business purchase: Four Quebec examples
A few years later, she began perfecting client experience. She focused on redoing the waiting rooms, which she equipped with tablets and Wi-Fi. A spectacular games room worked to attract families. Instead of the typical vending machine, she set up a counter offering healthy snacks. Her last project was the complete renovation of the showroom, which now looks more like an interactive exhibit than a retail outlet for tires.
 
Managing growth
Since 2013, Groupe Desharnais has grown quickly and changed a lot. Two new truck centres and a Thetford Mines location have opened. Last September, Groupe Desharnais sold its distribution division. Mélanie's sister, Claudia, followed the new business, in which Groupe Desharnais remains a shareholder. Although all the employees were able to keep their jobs, they still lost long-time co-workers in the split. Emotions ran high and game plans were changed.

"It inevitably caused some internal restructuring, which was a challenge," emphasizes Mélanie. "We had to do all the same work with fewer people. That required a lot of flexibility. You needed to be able to think of everything in advance, to react quickly, to stay ahead of things to ensure nothing was falling between the cracks."

Groupe Desharnais now needs some time to consolidate after the changes brought in recent years. Before the company can consider expanding, Mélanie intends to first ensure that operations are profitable and that all of the company's dealers offer high-quality service. This is in addition to facing difficult years in an industry already undergoing major transformation caused by new technologies.
 
Brand ambassadors
Mélanie considers it her personal mission to transform the image of the automotive garage. "It's all a question of marketing, and also how you treat your customers," she states. The young businesswoman intends to assemble all the right elements under one roof to satisfy her clients. While this obviously means creating unrivalled customer service and pleasant environments, it also involves the well-being of her employees, which is a contributing factor in the success of the business.

The employees of Groupe Desharnais recently completed a questionnaire on their vision of the company and its mission. For at least 80% of respondents, family values and their employer's integrity were of primary importance, according to Mélanie. This means it's equally important that management ensure that team leaders, managers and foremen also reflect these same values. "This doesn't necessarily come naturally to everyone," admits Mélanie. "So I have to ensure that everyone reflects these values, from the young guy installing tires to the wheel aligner, mechanic and advisor sitting at the front counter."

"Your employees are your best ambassadors," she continues. "If they recommend your car services to their friends, that's the best recognition."
 
Groupe Desharnais in Numbers
5 locations
150 full-time employees
More than 80,000 tires sold every year
More than 150,000 tires installed every year
 
Want to learn more?
Visit the Groupe Desharnais website